Song Joong-Ki, Song Hye-Kyo's divorce – TV contract suffers, action against rumors-creators
Devdiscourse News Desk
|
Seoul
|
Updated: 01-08-2019 00:28 IST | Created: 01-08-2019 00:28 IST
---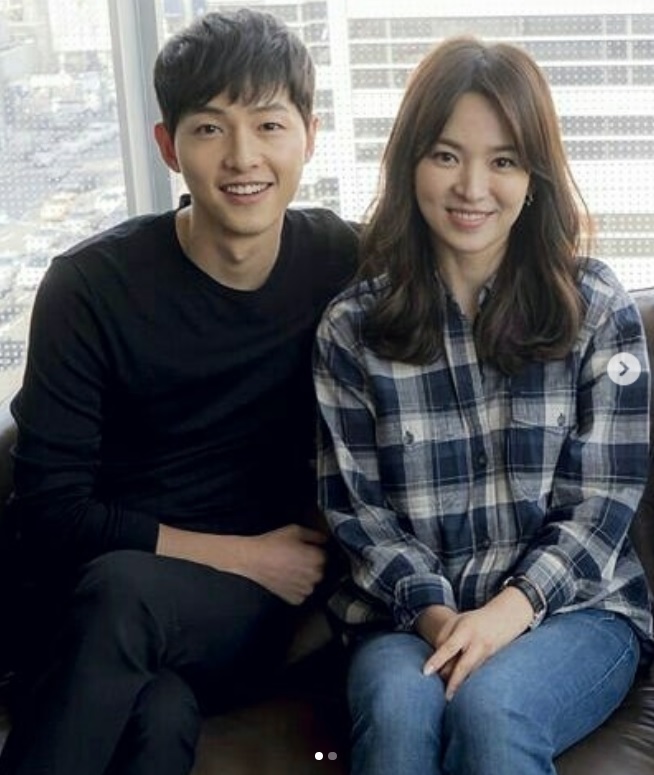 Song Joong-Ki and Song Hye-Kyo are no longer loving birds. They are legally separated. The case was finalized at a Seoul court in the third week of July. The actual cause behind their legal separation is 'irreconcilable differences between the two.'
The legal split between Song Joong-Ki and Song Hye-Kyo has put the celebrity world on a heartbreak after two years of a beautiful relationship. Sources say that their divorce has affected the South Korean television industry, mainly because a contract for their participation in the series has now changed. Reports claim that they finalized their divorce in a closed-door hearing lasting for around 20 minutes.
"Before Song Joong-Ki - Song Hye-Kyo's divorce broke out, in the cast contract of the drama compiled by both sides including the producer and the management company, there was no provision regarding divorce. However, after the two's divorce news was disclosed, 'divorce' was added to the 'personal reason' section of the contract. In case the scandals related to divorce arising after the contract signing affect the work, the artist will have to compensate up to 3 times the amount of contract compensation," one representative of the television drama industry said, as reported by Allkpop.
As more updates gradually permeate, Song Hye-Kyo's agency revealed that the 37-year-old actress was not informed about Song Joong-Ki's decision to terminate the legal marriage. She came to know his shocking divorce initiation (at the family court in Seoul) after returning to South Korea from a photoshoot in Thailand. Yes, it's true that both were staying separately since May this year, but his sudden legal action was absolutely unexpected and traumatic to her.
According to Business Times China, Descendant of the Sun's actress Song Hye-Kyo is set to take legal actions against those who still continue to create and spread unsubstantiated and fabricated rumors and hateful comments online. The official talent management agency, UAA confirmed the news by releasing a statement on this serious matter.
"[We] filed our first complaint at the Bundang Police Station for the people we completed gathering evidence for regarding malicious behavior, the spread of false rumors, and malicious and explicit slander and insult. The agency will file a complaint for all of the other communities, comments, and YouTubers as soon as we secure the evidence," the statement by UAA stated, Soompi noted.
Also Read: Song Joong-Ki, Song Hye-Kyo divorce – no splitting of assets, actress shares future plans
---