Jamie Dornan's Fifty Shades partner Dakota Johnson gets cozy with Chris Martin
Devdiscourse News Desk
|
New York
|
Updated: 20-08-2019 15:18 IST | Created: 20-08-2019 15:18 IST
---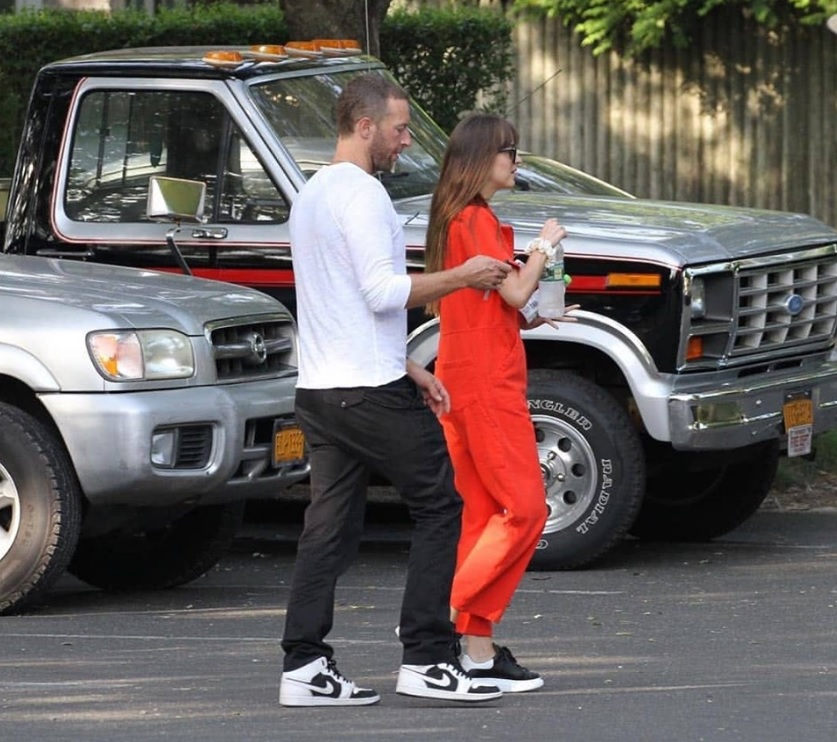 Hopefully, you can remember how Jamie Dornan and Dakota Johnson inundated the big screens with their passionate, erotic love scenes in Fifty Shades movies. Fans and their lovers know Fifty Shades Freed was the third and final installment of the erotic romance Fifty Shades Trilogy by E L James, still they want to see them together onscreen at least in a different romantic movie.
Recently, Jamie Dornan, who has highly been linked with Dakota Johnson, was seen kissing Kristen Wiig. Then the rumor started creating headlines that he was getting romantically linked with How to Train Your Dragon 3's voice actress. Then the rumor also broke out that he dumped his wife Amelia Warner.
But that was not the case. Neither Jamie Dornan has dumped his wife Amelia Warner, nor he was in any relationship with Dakota Johnson and had intention to mingle with Kristen Wiig. He was busy filming a new movie titled Barb and Star Go to Vista Del Mar.
Both Kristen Wiig and Jamie Dornan were captured holding hands and strolling down a beach on set in Mexico. They are playing an unlikely couple in the imminent comedy movie directed by Josh Greenbaum. That's the reason they were also captured kissing each other as she was clad in an 80s-inspired garment to fit her character.
Many may not know Jamie Dornan is the son of Jim Dornan, who is an obstetrician and gynaecologist. He is now married to Samina, after Jamie's mother Lorna died out of cancer. Samina is also a gynaecologist and obstetrician and a strong supporter of legalising abortion in Northern Ireland. She appeared in the BBC Three documentary, Abortion: Ireland's Guilty Secret?
Jamie Dornan's onscreen love Dakota Johnson seems to be on again with Chris Martin. Two were spotted having a date night on August 16 at Surf Lodge in New York's Montauk, as claimed by the US Weekly.
"They were sitting at a corner table with another man but it was just the three of them. Dakota Johnson had her arm around Chris Martin for a bit and they were talking to the guy with them. Both of them were wearing sweaters because it was kind of chilly, and they were both drinking water and eating away," one insider told the outlet. Then they left the restaurant holding hands in front of everyone.
Earlier this month, Chris Martin and Dakota Johnson were spotted getting into a helicopter in the New York City. It seems they are again started feeling warmness from each other.
Also Read: Jamie Dornan reveals truth of his life before Fifty Shades with Dakota Johnson
---