Hodan Nalayeh: Journalist who died trying to show positive side of Somalia
Devdiscourse News Desk
|
Kismayo
|
Updated: 13-07-2019 15:49 IST | Created: 13-07-2019 15:49 IST
---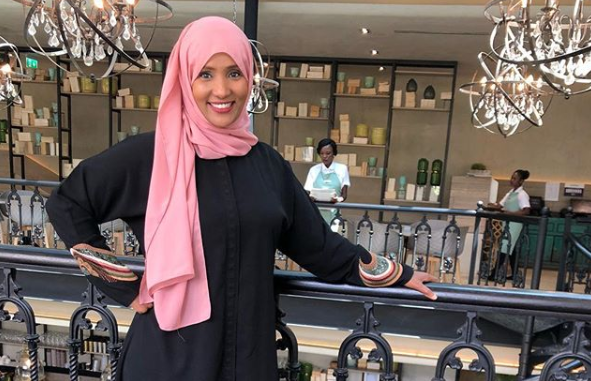 Hodan Nalayeh, a Somali-Canadian journalist, and her husband Jama Suleiman are among the 26 people that were killed in the suicide bombing attack which occurred yesterday in Somali port city of Kismayo. Soon after the reports of her death tributes started pouring in for this journalist who did her best to show the positive side of Somalia to the world.
Renowned Muslim writer Boonaa Mohammed paid tribute to Nalayeh and called on people to take inspiration from her.
Inna lillahi wa inna ilayhi raji'un. Very sad to hear our sister @HodanTV was killed in Somalia while trying to shed light on the positives in that part of the world that often get overlooked. Let us take inspiration from her life story and ask Allah to shower His mercy upon her! pic.twitter.com/aUXxQ8mnhK

— Boonaa Mohammed (@boonaamohammed) July 13, 2019
Amal Noah, a goodwill ambassador for Somalia Women & Children expressed her sorrow and paid her respects and wishes for the afterlife of the journalist.
I'm furious, I'm angry, and filled with rage! @HodanTV was a beacon of hope for Somalia! I'm so sorry sister! May Allah grant you and your husband the highest of Jannatul Firdous ❤️🙏🏾

— امل نوح (@AmaalNuux) July 13, 2019
Aden Duale, member of Parliament for Garissa Township and leader of the majority in the National Assembly, Kenya, considered her a brilliant and positive member of the society.
Innalilahi wainaillahim raajun We've lost a brilliant and promising member of our society in a bomb blast at a hotel in Kismayo, Somalia. I have known her as one person who always tells the world the positive side of Somalia through her online TV. pic.twitter.com/lAqJMPBF8n

— Hon. Aden Duale (@HonAdenDuale) July 13, 2019
There are many others who expressed their feelings about Nalayeh.
#Hodan was a friend,i started my work in #somalia with her in 2017. Im heartbroken for this lost. She was a pure beautiful soul. But Lets not remember her for how she died lets remember her for what she did in life. DONT GIVE UP ON THE SOMALI DREAM.THIS IS NOT WHAT SHE WANTED. pic.twitter.com/t6ZElGkedO

— Omar Degan (@omar_degan) July 13, 2019
Somali-Canadian journalist Hodan Nalayeh killed in hotel car-bomb attack in Somalia. So sad pic.twitter.com/SO1Z2EBU7F

— Ibrahim Mohamed Ali (@Ibrahim99465737) July 13, 2019
Hodan Nalayeh dedicated the last year of her life showing the world all the beauty & prosperity that Somalia has to offer. Today's Al-Shabaab attack on her+other journalists & humanitarian aid workers wasn't random; they are funded to undermine any efforts of stability in Somalia pic.twitter.com/ujCFsrRluD

— Hanna Ali (@HannaAli) July 12, 2019
Nalayeh was born in 1976 in Somalia and later moved to Canada in 1984 where she received training as a journalist. She founded the online platform, Integration TV which has around 62,000 subscribers on Youtube. Nalayeh was reportedly very interesting in showing the positive stories from the day-to-day life in Somalia and her Twitter account shows such posts.
It was an incredible day to witness #Somalia's beauty on the island of #Ilisi 🐠 #Kismayo #Somalia #MySomalia pic.twitter.com/KRr0AgGgtK

— Hodan Nalayeh (@HodanTV) July 11, 2019
How beautiful is this😍Dried fish is big business on the island of #Ilisi They call this fish "Shabeelka Bada" (The tiger of the ocean) #Kismayo #Somalia #IndianOcean pic.twitter.com/ZO6AoC7E6p

— Hodan Nalayeh (@HodanTV) July 11, 2019
The island of #Ilisi is an hour away from #Kismayo and only local fishermen live there. It's so clean & breathtaking. A perfect place for a day swim with the family. #Somalia pic.twitter.com/xwnx05SpIo

— Hodan Nalayeh (@HodanTV) July 11, 2019
---