Have Keanu Reeves and Dwayne Johnson joined the Area 51 squad?
Devdiscourse News Desk
|
New York
|
Updated: 17-07-2019 17:37 IST | Created: 15-07-2019 13:47 IST
---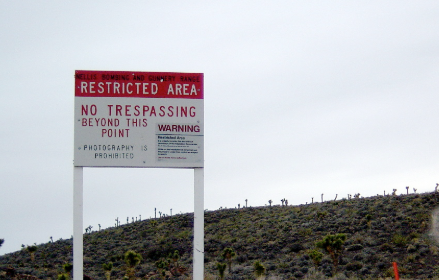 Some pictures of celebrities like Keanu Reeves, Dwayne Johnson with captions confirming their participation in the potential "raid" on Area 51 have gone viral on social media. Over 1 million people have signed up for the "Storm Area 51" event on Facebook and over 800 thousand people are interested in the event that aims to "raid" a heavily guarded United States Air Force facility.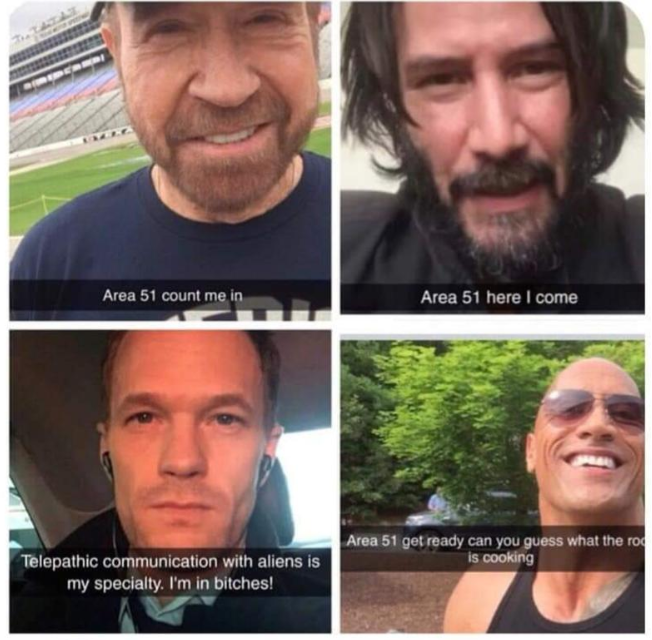 Now going through their profiles on different social media platforms, we could not find any such post about Area 51 and some pages that had shared it only meant it as a joke.
The Facebook event, which is scheduled for September 20, has become a rage among people catching the attention of hundreds of thousands in just a matter of a few days and is now trending on other social media platforms as well. Hilarious memes are lightening the mood while also giving a reality check to many as the potential "raid" on Area 51 might not be possible.
And the #Area51 meme champion is...... pic.twitter.com/YVW5Ryxz18

— Brock Lesnar Guy (@BrockLesnarGuy) July 15, 2019
This won 😂😂😂 #area51 pic.twitter.com/kNL0UY4GUv

— DrewSkull (@drew_skull) July 15, 2019
The aliens throwing me off their ship after I keep telling them my life problems #Area51 pic.twitter.com/wJzIn2B2IC

— Ken 🌻 (@Kenyaa_sophia) July 14, 2019
---