China pledges to leave no room for Taiwan independence separatist activities
Tan said that the Democratic Progressive Party authorities' provocative actions to collaborate with outside forces in pursuit of "Taiwan independence" and their obstinate determination to stand in opposition to the Chinese nation's fundamental interests are the leading causes of rising tensions in the Taiwan Strait
---
ANI
|
Updated: 17-03-2023 10:41 IST | Created: 17-03-2023 10:41 IST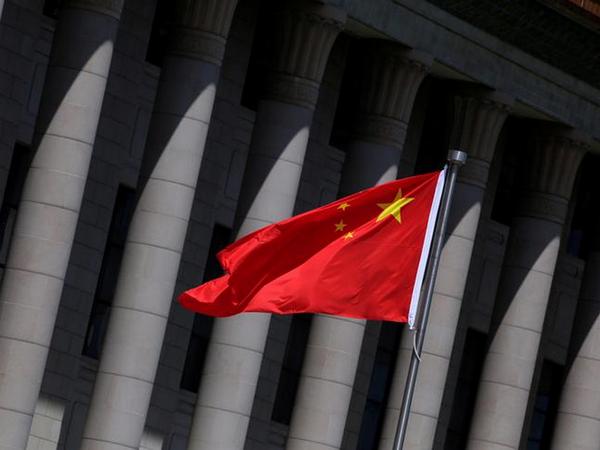 ---
Chinese People's Liberation Army (PLA) will leave no room of any sort for Taiwan independence separatist activities and will resolutely protect the country's national sovereignty and territorial integrity, Xinhua News Agency reported citing a Chinese defence spokesperson. A report published by Xinhua News Agency on Thursday quoted Tan Kefei, a spokesperson for China's defence ministry while addressing the media regarding recent aggressive actions by the United States that have increased tensions in the Taiwan Strait.
Tan said that the Democratic Progressive Party authorities' provocative actions to collaborate with outside forces in pursuit of "Taiwan independence" and their obstinate determination to stand in opposition to the Chinese nation's fundamental interests are the leading causes of rising tensions in the Taiwan Strait. According to Xinhua News Agency, Tan also said that it was OK for the PLA to conduct military operations in reaction to outside meddling and secessionist actions calling for "Taiwan independence."
Tan emphasised that the Taiwan question is the first line that cannot be crossed in relations between China and the United States, adding that Taiwan is China's Taiwan and the Taiwan question is solely an internal Chinese affair and at the core of China's core interests, Xinhua News Agency reported. According to Tan, China vehemently opposes any official or military contact between the US and Taiwan as well as the US boosting its substantive relations with Taiwan in any way.Tan stated, "We encourage the United States to discontinue its 'salami tactics' and further action on the Taiwan subject and give up its attempt to use Taiwan to restrict China."
Notably, China claims Taiwan, a self-governing island home to 24 million people, as its own. It is a thriving democracy that generates the great majority of the advanced computer chips in the world, despite being 100 perilous miles away from China's southeast coast. Given that Xi Jinping has stated he wants to seize control of the island within his lifetime, it is also critical to his plan to restore China's status as a great power, Xinhua News Agency reported. (ANI)
(This story has not been edited by Devdiscourse staff and is auto-generated from a syndicated feed.)