Hamdan International Photography Award, Dubai Safari Park frame Dubai's natural wonders
"Portfolio" competition, whose entries were received on the award's official website www.hipa.ae; the "Instagram" contest for individual photos, with the following three themes
---
ANI
|
Updated: 20-09-2023 22:31 IST | Created: 20-09-2023 22:31 IST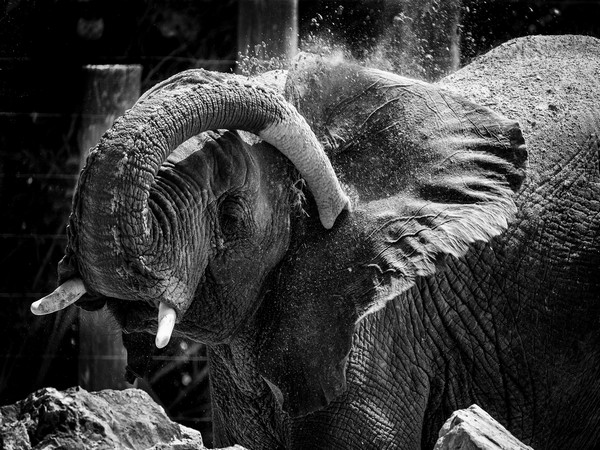 ---
Abu Dhabi [UAE], September 20 (ANI/WAM): The Hamdan bin Mohammed bin Rashid Al Maktoum International Photography Award (HIPA) and Dubai Safari Park have jointly announced the results of the various photography competitions aimed at opening new horizons for nature lovers and wildlife enthusiasts with an added bonus of being in close contact with a variety of predators, pets and rare animals. The series of competitions included three categories: "Portfolio" competition, whose entries were received on the award's official website www.hipa.ae; the "Instagram" contest for individual photos, with the following three themes: My Favourite Animal, Just Birds, and Animals in Motion.
The third category was to submit short creative clips for the Instagram "Reels" platform. The competition prize valued at AED 45,000, distributed between cash prizes and shopping vouchers from the Al-Futtaim Group. The series won the admiration and interaction of the photography community and received thousands of entries. The strength of the photography community within the Asian continent was formidable, with four photographers from the Philippines, two from India and one photographer from Pakistan winning.
The Arab presence was represented by Syrian photographers Faten Al Saleh and Ghaith Bayazid, alongside Jordanian photographer Mohammed Naif Kassim. HIPA Secretary-General Ali bin Thalith expressed his satisfaction with the outstanding outcomes achieved through our strategic partnership with Dubai Safari Park. He elaborated, "This collaboration successfully highlighted the marvels of nature, diverse wildlife, and various animals, while also igniting the thrill of capturing breathtaking moments through the lens. It has heightened the audience's anticipation for this remarkable experience."
He further emphasised, "HIPA continues to play its role in spreading the culture of photography and amplify the role of art in connecting with the wonders of nature and wildlife. Diversifying the opportunities and competitiveness for our photographic talents was an enjoyable challenge that pushed their creativity to the delight of the viewers." Director of the Department of Public Parks and Recreational Facilities in Dubai Municipality, Ahmed Al Zarooni said, "We appreciate the distinguished results achieved by the various photography competitions, which confirm the successful partnership between HIPA and Dubai Safari Park, and the keenness of both parties to support nature and wildlife photography enthusiasts, and provide them with the support to encourage continued excellence, creativity and achieving more successes. We are also pleased with the success of the competitions by highlighting the nature, environment, wildlife in Dubai through the lens of the creative participants, which highlights the unique and attractive tourist destinations in Dubai, and opens future opportunities for photography lovers to participate in the next editions of the award". (ANI/WAM)
(This story has not been edited by Devdiscourse staff and is auto-generated from a syndicated feed.)