Following are the top foreign stories at 2000 hours
PTI
|
New Delhi
|
Updated: 14-06-2019 20:30 IST | Created: 14-06-2019 20:29 IST
---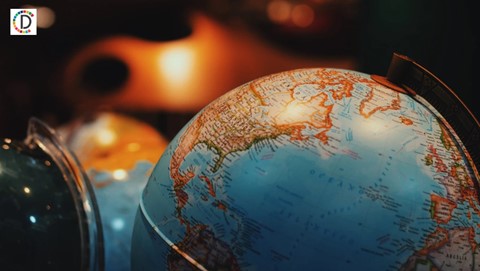 FGN27 SCO-TERRORISM India, SCO members unite to condemn terrorism in Bishkek Declaration
Bishkek: India and other members of the SCO Friday condemned terrorism in all its forms and manifestations, and called on the international community to promote cooperation in combatting the menace.
FGN28 SCO-XI-IMRAN Xi offers support for improvement of Indo-Pak ties in his meeting with Imran
Bishkek: Chinese President Xi Jinping Friday offered Beijing's support for Pakistan and India to improve their strained relations during his meeting with Prime Minister Imran Khan here, China's state-run media reported.
FGN29 SCO-PAK-KHAN Regional dynamics should be shifted from confrontation to cooperation: Pak PM
Bishkek: Pakistan Prime Minister Imran Khan on Friday said that enduring peace and prosperity in South Asia will remain elusive until the main dynamics in the region is shifted from "confrontation to cooperation".
FGN44 JAISHANKAR-CICA-MEETINGS External Affairs Minister Jaishankar arrives in Dushanbe for CICA Summit
Dushanbe: External Affairs Minister S Jaishankar Friday met his Bangladeshi and Bahrainian counterparts as he arrived here in the Tajik capital to attend the fifth Conference on Interaction and Confidence Building Measures in Asia (CICA).
FGN34 SCO-GLOBAL-TRADE Unilateral protectionist policies hinder economic globalisation: SCO leaders
Bishkek: Expressing concern over the "turbulent and tense" situation in the world economy, leaders of the Shanghai Cooperation Organisation said Friday the process of economic globalisation was hindered by the growing unilateral protectionist policies and other challenges in global trade.
FGN35 PM-WTO-PROTECTIONISM PM Modi hits out at trade protectionism, calls for rules-based trading system
Bishkek: Prime Minister Narendra Modi on Friday hit out at unilateralism and trade protectionism, and said that there is a need for a rules-based, anti-discriminatory and all inclusive WTO-centred multilateral trading system, amidst the raging trade war between the US and China.
FGN39 PM-KYRGYZSTAN-BUSINESS India, Kyrgyzstan have prepared 5-yr roadmap to increase bilateral trade: Modi
Bishkek: Prime Minister Narendra Modi on Friday said India and Kyrgyzstan have prepared a five-year road map to increase the bilateral trade and urged the business communities from both countries to explore the untapped potential in various fields.
FGN40 UK-2NDLD ASSANGE UK court sets Feb 2020 timetable for Assange US extradition trial
London: A UK judge on Friday set a February 2020 timeline for the extradition trial of Wikileaks co-founder Julian Assange, who faces charges of computer hacking and espionage in the US. By Aditi Khanna
FGN43 MODI-ROUHANI-MEET-CANCEL PM Modi's meeting with Iranian Prez Rouhani cancelled due to scheduling issues
Bishkek: Prime Minister Narendra Modi on Friday could not hold a bilateral meeting with Iranian President Hassan Rouhani on the sidelines of the SCO summit here due to scheduling issues, official sources said.
FGN41 CHINA-US-SUMMON China summons US envoy over Hong Kong human rights bill
Beijing: China Friday summoned a top American diplomat here and lodged a diplomatic protest objecting to a proposed bill that threatens to remove Hong Kong's status as a US special trading partner, amid massive street protests in its autonomous territory against an extradition bill. By K J M Varma
FGN42 US-INDIA-MARKET US Commerce Secy urges Modi govt to open up Indian economy, market
Washington: US Commerce Secretary Wilbur Ross, who is planning to visit India, has urged the Modi government to carry out reforms that will open up the Indian economy and market for American companies. By Lalit K Jha
FGN33 LANKA-BLASTS-LD SUSPECTS Key jihadist among five Easter Sunday bombing suspects repatriated from Saudi Arabia
Colombo: A prominent member of a banned Sri Lankan terror outfit involved in the Easter Sunday bombings was among the five suspects repatriated from Saudi Arabia, police said on Friday as they questioned them for their alleged links to the carnage.
FGN32 GULF-IRAN-3RDLD TANKERS Iran denies tanker attacks as tensions soar
Dubai: Iran dismissed as "baseless" on Friday US accusations it executed twin attacks that left two tankers ablaze in the Gulf of Oman, raising fears of conflict in the strategically vital waterway. (AFP)
FGN37 GULF-TANKERS-LD UAE UAE says Gulf tanker attacks 'dangerous escalation'
Abu Dhabi: The United Arab Emirates said Friday that twin attacks on tankers in the Sea of Oman just weeks after four ships were damaged off the UAE marked a "dangerous escalation". (AFP) MRJ
---