Google Doodle celebrates Israel Independence Day
---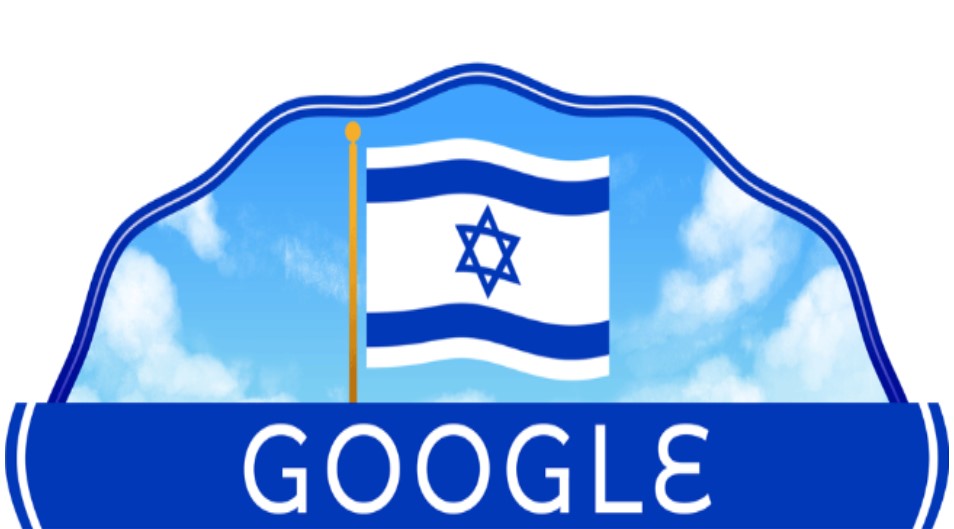 ---
Happy Independence Day, Israel!
Today's Google Doodle celebrates Israel's Independence Day, known in Hebrew as Yom Ha'atzma'ut. On this day, Israelis honor the signing of the Proclamation of the Establishment of the State of Israel, which occurred on May 14, 1948. The nation officially declared its independence, marking the end of British rule and the beginning of a new era in Israeli history.
The celebrations for Independence Day start on the evening before with a state ceremony. The celebrations include a state ceremony, parades, and fireworks, and the national flag of Israel is a central feature of the festivities.
Government officials give speeches at Mount Herzl, and the crowd gathers to watch the lighting of twelve torches, symbolizing the twelve tribes of Israel. On the day itself, citizens congregate in Jerusalem to watch parades and fireworks.
The soldiers traditionally carry the National flag of Israel to form Israeli symbols, such as a Menorah. The flag consists of two horizontal blue stripes with a central Star of David, and it flies high throughout the country on this day.
In the Hebrew calendar, days begin in the evening, so Independence Day is observed from nightfall until the following evening of the designated day. Yom Ha'atzma'ut is always celebrated on the fifth day of the Hebrew month of Iyar, which corresponds to May or April in the Gregorian calendar.
However, if the fifth of Iyar falls too close to the Jewish Sabbath, the celebration may be moved to a different day to avoid Sabbath desecration. The Israeli Fallen Soldiers and Victims of Terrorism Remembrance Day, also known as Yom Hazikaron, always takes place the day before Independence Day.
As Israel celebrates its Independence Day, it reflects on its past struggles and achievements and looks forward to the future. Despite the challenges that Israel has faced throughout its history, the country remains resilient and continues to thrive.
Also Read: Google Doodle celebrates Sanda Bunsidth, Thai weaver and cultural icon