Google doodle celebrates Brazil's Independence Day!
---
Devdiscourse
|
Brasília
|
Updated: 07-09-2023 13:25 IST | Created: 07-09-2023 13:24 IST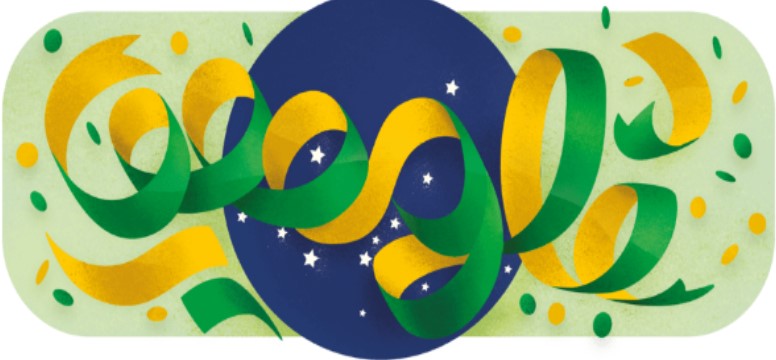 ---
Today's Doodle shines with the vibrant colors of Brazil's national flag in honor of Brazil's Independence Day. On September Seventh, or Sete de Setembro, Brazil commemorates the day in 1822 when it boldly declared its independence from Portugal. Its status as a sovereign nation was solidified with the adoption of its first constitution just two years later.
But what led Brazil to this monumental decision? Going back to 1808, Napoleon Bonaparte's French troops invaded Portugal, irate at Portugal's reluctance to abide by a trade embargo against the United Kingdom. This led the Portuguese monarchs to shift the Portuguese Court from Lisbon to Rio de Janeiro, Brazil's then-capital. By 1815, Prince Regent John VI promoted Brazil's status by establishing the United Kingdom of Portugal, Brazil, and the Algarves, granting Brazil a significant degree of administrative freedom. With interplays between Brazil, Portugal, and Great Britain, Brazil's road to independence was shaped, culminating in diplomatic victory after three intense years of combat against Portugal.
As celebrations ensue today, the country proudly showcases its national flag, awash with green, yellow, and blue. This flag doesn't just flaunt colors; it tells a story. The green symbolizes the lush forests of Brazil, the yellow is a testament to its wealth, and the profound blue epitomizes Brazil's belief in being at the center of its own universe. The flag's blue disc, adorned with a starry sky, has a star representing each Brazilian state, and features the national motto: 'Ordem e Progresso'.
So, as the Brazilian flag flutters high, it's more than just a celebration; it's a reminder of the values, history, and identity of this great nation.
Happy Independence Day, Brazil!