New Yorkers cautious ahead of Trump's likely indictment in hush money case
---
PTI
|
Newyork
|
Updated: 25-03-2023 12:19 IST | Created: 25-03-2023 11:53 IST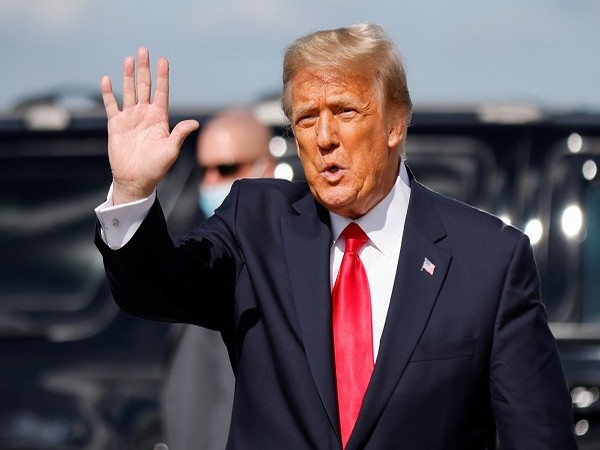 ---
New Yorkers are voicing mixed feelings amid the possibility of Donald Trump's indictment, with some expressing confidence that law enforcement agencies will be able to maintain order in the city while others apprehensive of how the situation will unfold if criminal charges are brought against the former US president.
A grand jury is weighing whether to indict Trump, 76, over hush money payments made to a porn star to keep quiet about an alleged affair during the 2016 presidential campaign.
Barricades have come up at several points near the courthouses in Lower Manhattan as well as outside the office of Manhattan District Attorney Alvin Bragg where police personnel is manning the premises as it was expected that Trump could be indicted by a Manhattan grand jury this past week.
''Barricades are being set up around Manhattan Criminal Court – as our nation awaits an announcement on whether President Donald J. Trump will be INDICTED despite having committed NO CRIME,'' a Trump email said.
The area outside the courthouses wore a deserted look Friday as the week wrapped up without the grand jury indictment that could charge Trump.
While Trump has called on his supporters to protest against the indictment, there were no demonstrators outside the courthouses as the week concluded.
There are expectations that the grand jury could meet Monday, when pro-Trump supporters, as well as protestors, could gather again in lower Manhattan, along with hordes of camera persons and journalists, intently waiting for the possible indictment and keeping an eye on its aftermath.
On Friday it was business as usual in and outside the court premises as New Yorkers went about their business, tourists stopped by the imposing court stairs to click pictures, newly-wed couples posed for photos after their marriage ceremonies in the court and police and a handful of media persons stood nearby monitoring developments.
Parimal Prasad, part of a marriage party that came out of the courthouse, said Trump should be indicted and "treated just like any other citizen." "If the court finds him guilty, he should be behind bars," he said.
Prasad said he is not too concerned about the possibility of violence and protests if and when Trump is indicated "because the law enforcement agencies will take care of that." Another resident, who did not wish to give his name, said Trump's indictment is "long-overdue" and voiced hope that "things will be safe" in and around the city.
Benjamin, a student at New York University, who lives across the road from the criminal courthouses, said he has noticed a "lot of hysteria" over the past few days about Trump.
"I've lived in the area for about four years and have never seen this much preparation around the courthouses,'' he said.
He cited the January 6 Capitol riots and other lapses by Trump during his presidency.
He also said that he is "very concerned" about large-scale protests in the eventuality that Trump is indicted.
"Protests and riots are no stranger to New York City.'' "I feel like what will come to him will come to him," he said and added, "I hope justice prevails."
(This story has not been edited by Devdiscourse staff and is auto-generated from a syndicated feed.)