"PM Modi should visit Haryana, Manipur...": Congress MP Deepak Baij
On PM Modi's upcoming visit to Raigarh, Baij said, "The PM has discriminated against Chhattisgarh, but today he wants power so he is roaming in states where elections are due. I think he should visit Manipur and Haryana once so that the situation improves."
---
ANI
|
Updated: 12-09-2023 16:40 IST | Created: 12-09-2023 16:40 IST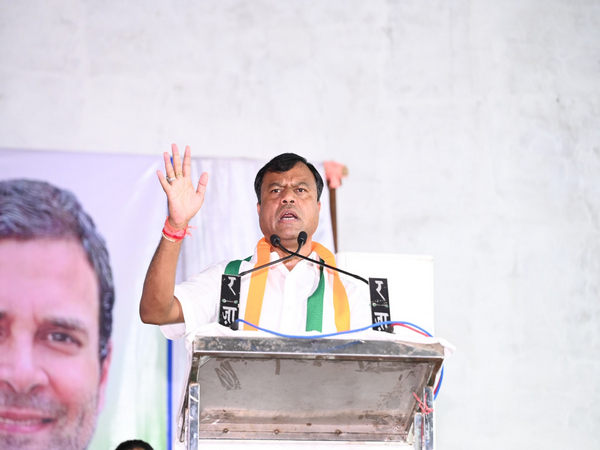 ---
Congress state president and Bastar MP, Deepak Baij on Tuesday, said that the Prime Minister should visit Haryana and Manipur, instead of election-bound Chhattisgarh. In an exclusive interview with ANI, Deepak Baij said, "Today BJP is inaugurating the Parivartan Yatra from Dantewada. If you are coming, are you privatizing the Nagar Nar Steel Plant? We have sought answers from Amit Shah on about eight such points where Bastar has been exploited during the last 15 years of BJP rule."
"BJP is copying Congress by doing Parivartan Yatra. The public knows what has happened to Bastar in the last 15 years under the BJP government and the injustice and atrocities that have happened to the tribals", he further added. On PM Modi's upcoming visit to Raigarh, Baij said, "The PM has discriminated against Chhattisgarh, but today he wants power so he is roaming in states where elections are due. I think he should visit Manipur and Haryana once so that the situation improves."
According to the state president, Rail Roko Andolan will be launched by the party workers as a protest against the cancellation of trains. He told ANI, "Trains are being cancelled continuously during the festival season in the entire country and Chhattisgarh. We have decided to hold a symbolic protest of an hour tomorrow at all the railway stations across the state, against the Prime Minister and against the Centre regarding railways."
Ahead of the Chhattisgarh Legislative Assembly Elections, four committees have been formed by the party. Baij was appointed as the president of the Chhattisgarh Pradesh Congress Committee on July 12, with immediate effect. (ANI)
(This story has not been edited by Devdiscourse staff and is auto-generated from a syndicated feed.)