Kavitha labels Rahul Gandhi an 'outdated' leader, BRS is national alternative to Cong
---
PTI
|
Hyderabad
|
Updated: 13-09-2023 16:45 IST | Created: 13-09-2023 16:28 IST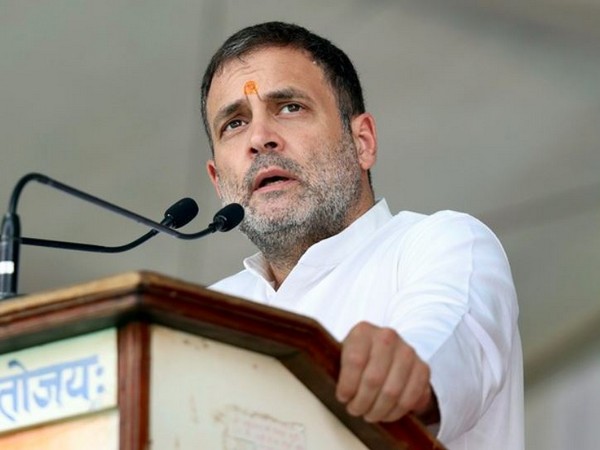 ---
Ahead of the Congress Working Committee meeting to be held here, BRS leader and MLC K Kavitha hit out at Rahul Gandhi, calling him an 'outdated leader', who was no match for Telangana Chief Minister K Chandrasekhar Rao.
Speaking at the BRS party meeting at Jagtial, she said today Telangana is regarded as the number one state in India when it comes to providing employment opportunities, per capita income, communal harmony, agriculture production, women development and attracting investments, among others.
''Recently Khargeji (AICC President Mallikarjun Kharge) came here and said if the Congress comes to power (in Telangana) they will issue deeds to Podu lands. We have already done that. Don't they get updated. I am telling Congress leaders that your Rahul Gandhi is an outdated leader without any update. He can't match the speed of KCR,'' she said.
She claimed that since Rahul Gandhi was not able to counter Prime Minister Narendra Modi effectively, the BRS became an alternative to the Congress at the national level.
She said she wanted to ask the Gandhi family which is descending here for the CWC meeting to be held on September 16 and 17, whether the promises they are making in Telangana were implemented in Congress-ruled states.
''I am asking Sonia Gandhi madam and Rahul Gandhiji. Give me the answer. Where is the Women Reservation Bill... You answer this first and come to Telangana,'' Kavitha said.
While abbreviating KCR as ''kalvalu (canals), cheruvulu (tanks) and reservoirs,'' she said, the development that Telangana has been witnessing is due to the efforts put in by the Chief Minister.
''KCR means kindhearted, committed, responsible leader. There are very limited leaders such as KCR," she further said.
(This story has not been edited by Devdiscourse staff and is auto-generated from a syndicated feed.)