Google celebrates Hedwig Kohn's 132nd Birthday with colorful doodle
---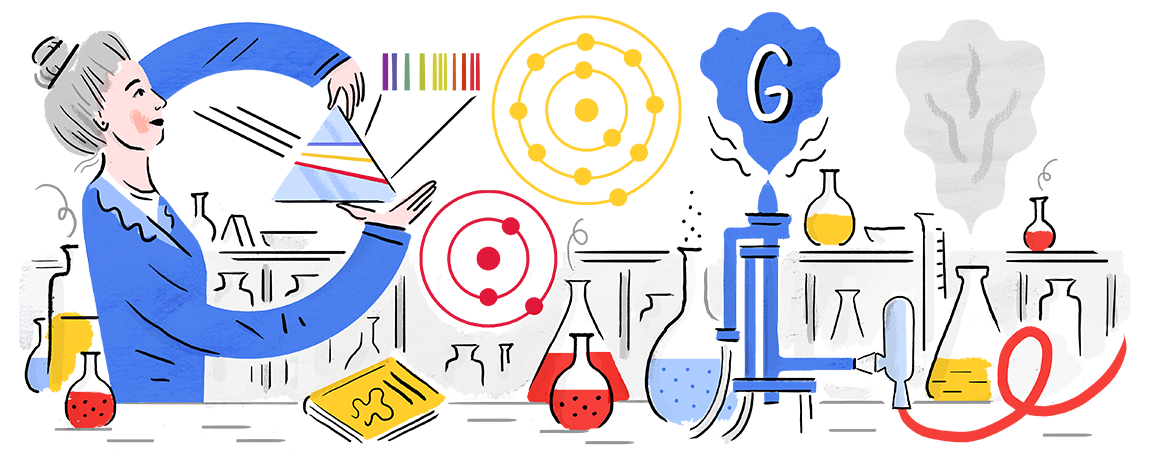 ---
Hedwig Kohn, a pioneer in physics and one of only three women who obtained Habilitation in physics before World War II. Hedwig Kohn was among one of the physicists, who was forced to leave Germany during the Nazi regime. Today search giant Google remembers Hedwig Kohn by dedicating a colourful doodle on her 132nd Birthday.
Hedwig Kohn was born in Breslau, Province of Silesia. Hedwig father Georg Kohn was a wholesale merchant of fine cloth. Hedwig entered the university in Breslau in 1907 as the second woman in the physics department and later she obtained her doctorate in physics under Otto Lummer in 1913 and was soon appointed as Lummer's assistant. She stayed at the university's Physics Institute during World War I and obtained her Habilitation in 1930.
Hedwig Kohn was dismissed from her position in 1933, due to Nazi regulations which barred Jews from government service.
Hedwig Kohn under Lummer guidance in the quantitative determination of the intensity of light, both from broad-band sources, such as a "black body", and from the discrete emission lines of atoms and molecules. She wrote 270 pages in the leading physics text of the 1930s and 1940s in Germany, received one patent, and wrote numerous articles in scientific journals, some of which were still being cited into the 1980s. Two of her students became professors in Germany.
Happy 132nd birthday, Hedwig Kohn!