Science News Roundup: Probe starts after UAE satellite lost in failed Vega launch; NASA shake-up in new race to the moon
Devdiscourse News Desk
|
Updated: 12-07-2019 10:30 IST | Created: 12-07-2019 10:26 IST
---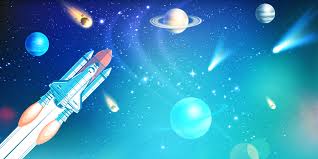 Following is a summary of current science news briefs.
Branson's Virgin Orbit moves closer to commercial satellite launch
Richard Branson's Virgin Orbit on Wednesday released a rocket from the wing of a modified Boeing 747 jetliner in mid-air in a key test of its high-altitude launch system for satellites, the company said. In the penultimate mission before Virgin Orbit offers commercial satellite launch services, the 70-foot (21.34 m) LauncherOne rocket cleanly separated from the jetliner at roughly 35,000 feet, the company said.
The $280,000 lab-grown burger could be a more palatable $10 in two years
Lab-grown meat, first introduced to the world six years ago in the form of a $280,000 hamburger, could hit supermarket shelves at $10 a patty within two years, European start-ups told Reuters. Consumers concerned about climate change, animal welfare, and their own health are fueling interest in so-called clean meat, with the number of associated business start-ups climbing from four at the end of 2016 to more than two dozen two years later, according to the Good Food Institute market researcher.
NASA shake-up in new race to the moon
As NASA scrambles to meet U.S. President Donald Trump's mandate to return humans to the moon by 2024, two longtime heads of NASA's human exploration wing were demoted Wednesday in a slew of administrative shakeups, officials said in an internal memo. The biggest change to rock the agency is the demotion of Bill Gerstenmaier, who was leading the efforts to return humans to the lunar surface.
Probe starts after UAE satellite lost in failed Vega launch
An investigation is underway after a European Vega rocket failed after take-off, destroying a military observation satellite as it was about to be placed in orbit for the United Arab Emirates, European space authorities said on Thursday. The Italian-built launcher blasted off from a spaceport in French Guiana at 10:53 pm local time on Wednesday (0153 GMT on Thursday), carrying the FalconEye1 earth observation satellite with a reported value of several hundred million dollars.
Also Read: UPDATE 4-Richard Branson's Virgin Galactic to go public by year-end
---