Are Beijing's environmental plans going up in smoke?
Devdiscourse News Desk
|
Updated: 08-11-2018 19:04 IST | Created: 08-11-2018 18:39 IST
---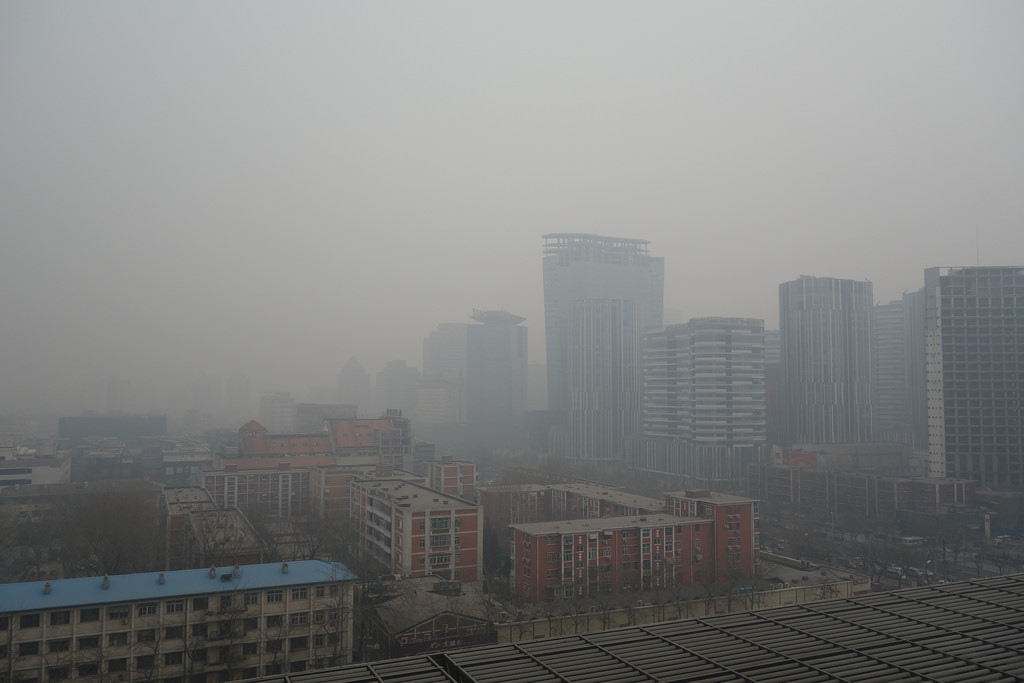 At the first WHO Global Conference on Air Pollution and Health which took place earlier in November, one thing was made very clear: with some 7 million deaths attributable to air pollution each year, there is an urgent need to scale up government responses to this ever-pressing environmental and public health challenge.
This is no less true in China, a country of more than 1.3 billion people, which once again experienced extended stretches of hazardous smog. Beijing is faced with the near-impossible task of balancing public health while also ensuring national economic prosperity in line with the expectations of an exploding middle class. A zero-sum game in the Party's thinking, achieving one requires sacrificing the other to some degree. But is Beijing truly willing to make this choice?
On the surface, the CPC does appear willing to make some hard choices and there is an abundance of official government documents to point to. Faced with its lowest economic growth rate in more than a quarter century in 2015, the Party launched its 13th Five-Year Plan (2016-2020), which aims to double GDP by the end of the decade. Energy consumption is set to drop by 15 per cent in the same timeframe, thanks to a multipronged strategy of deploying cutting-edge technologies, implementing low-emission standards, and shifting the economy away from its focus on heavy industries.
The five-year plan was followed by a complementary plan in the summer of 2018 to specifically tackle air pollution, calling for a ban on the burning of coal for heat as well as the closure of Beijing's coal-fired power stations. Importantly, this was in line with Chinese President Xi Jinping's policy priorities for the year, one of which was to control pollution. Authorities subsequently pledged to reduce sulfur dioxide and nitrogen oxide emissions by 3% and spend nearly $5.88 billion on the prevention and control of air, water and soil pollution, to show that Beijing's "war on pollution" is well and truly underway.
Actions fall short
But despite the CPCs ambitious goals, implementation remains a point of contention: coal consumption has actually risen, and the overall number of sources releasing pollutants into the environment has almost doubled since 2010. In the first five months of this year, more than 870 million metric tons of thermal coal were consumed nationwide – a whopping 12 per cent increase from 2017 levels. China's coal consumption is now growing at its fastest rate since 2011.
That's not surprising, because the industrial policy underpinning these developments has not –contrary to Beijing's vows – changed significantly. Perhaps the best example is China'sapproach to its heavy industry, particularly steel and aluminium. Both sectors are not just big coal guzzlers and CO2 emitters but are also the focal point of world ire over claims Beijing is dumping the metals onto global markets and depressing prices.
As a result, clamping down on steel and aluminium would be a surefire way for Beijing to show it's serious about implementing the lofty goals set out in the 13th Five Year Plan. It would reduce coal consumption, emissions and also shift the economy away from heavy industries. Not to mention that it would improve China's standing with major trading partners, which have been decrying for years the overproduction of steel and aluminium as a national security threat.
But instead of taking this road, China's output of both metals has been growing year on year by double digits. Making matters worse, if in 2017 Beijing pledged to implement significant production cuts in the heavily industrialized north during the winter months to reduce pollution and overcapacity, this year the central planners decided to backtrack. As Greenpeace confirmed, last year's production cuts were a success, increasing air quality in many provinces (especially in Hebei, Shanxi and Sha'anxi).
This winter season, the production cuts will no longer be enforced by the central government but will be placed instead under the remit of regional authorities – the same authorities that have been accused countless times in the past of being in the industry's pocket. For example, over five-dozen aluminium smelters were allowed to violate emissions standards for years because of easily corruptible local officials. More recently, authorities in the Ningxia region have gone as far as labelling environment protection a "burden" on economic goals.
The upshot is that local governments will have a hard time maintaining this stance much longer. As wealth levels rise across China, definitions of wellbeing are no longer limited to fulfilling basic physical needs. Instead, quality of life is increasingly measured by access to clean air and unpolluted environment.
Indeed, Chinese citizens have also become more outspoken in recent years in calling for better environmental protections. In what was seen as a turning point for China's war on pollution, parents of young children utilized the country's typically censored social media to voice their concerns over the declining health of their offspring as a result of air pollution. Last year, hundreds of residents of Daqing city took to their smoggy streets to protest the building of an aluminium processing plant in defiance of local government warnings against "disturbing social order."
It's obvious that turning the Chinese economy around to accommodate this change in public attitudes will not happen overnight. Beijing has not yet won the battle with pollution, but the writing's on the wall: cleaner air for China's next generation is non-negotiable, even if it comes at the cost of lower economic gains.
---