Stock market today: Wall Street futures point higher on debt deal, but some tremors in retail
---
PTI
|
Washington DC
|
Updated: 01-06-2023 19:11 IST | Created: 01-06-2023 17:59 IST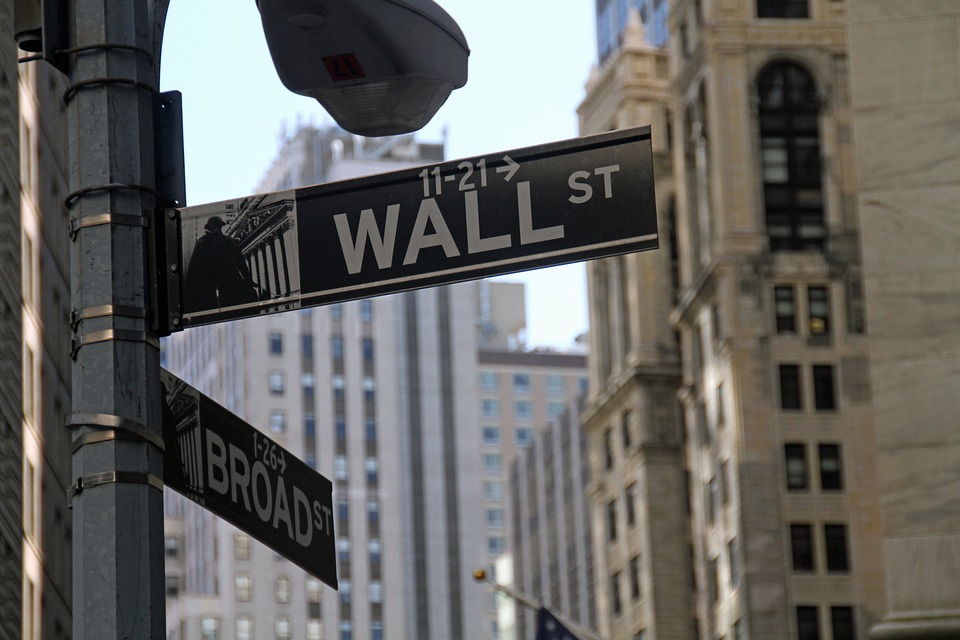 ---
Wall Street moved modestly higher early on Thursday after the United States House of Representatives approved a debt ceiling and budget cuts package, avoiding a default crisis.
Futures for the Dow Jones industrials are flat before the bell and the S and P 500 rose 0.2 per cent.
The hard-fought compromise pleased few, but lawmakers assessed it was better than the alternative,a global economic upheaval.
Hard-right Republicans rejected the deal, but President Joe Biden and House Speaker Kevin McCarthy assembled a bipartisan coalition to push to passage on a robust 314-117 vote late Wednesday.
More employment data will close out the week after a report on Wednesday showed that employers posted 10.1 million job openings last month.
The number of openings, up from 9.7 million in March and the most since January, surprised investors who worry the Federal Reserve may not pause interest rate hikes as the labour market continues to hum along.
Coming later Thursday is the weekly jobless claims report, which tracks layoffs. On Friday, the Labour Department issues its monthly job report for May.
The Fed has been trying to beat down persistently high inflation by raising interest rates in an effort to cool the economy and labour market. There have been some signs it has worked, but not to the extent Fed officials had hoped.
Yet there are some signs of cooling consumer spending.
On Thursday, Macy's slashed expectations for the year after falling short on sales and profit in the first quarter. It said shoppers began to pull back starting in March. That trend seems to be afflicting retailers across the spectrum.
Dollar General also reported dismal quarterly earning. Both Macy's and Dollar General shares plunged around 10per cent, dragging other retailers down with them.
JP Morgan cut its rating on Target to neutral on Thursday citing a broader weakening in the consumer sector. Target shares, down 17per cent over the past month, fell close to 2 per cent in pre market trading.
A report Thursday showed that inflation in Europe took a positive turn, falling to 6.1per cent, though prices are still squeezing shoppers who are yet to see real relief in what they pay for food and other necessities.
At midday, Germany's DAX jumped 1.1 per cent, France's CAC 40 climbed 0.7per cent and Britain's FTSE 100 rose 0.4 per cent.
In Asia, investor enthusiasm was muted by worries about the Chinese economy after disappointing recent data on a recovery in the world's second largest economy, and a key driver of regional growth.
''Following recent disappointing economic data from China, the real economy levered stocks are likely to underperform. If economic data from China continues to miss expectations, more participants could start to forecast a lower China GDP for the quarters ahead,'' Anderson Alves at ActivTrades said.
Japan's benchmark Nikkei 225 rose 0.8per cent to finish at 31,148.01. Australia's S and P/ASX 200 gained 0.3 per cent to 7,110.80. South Korea's Kospi quickly lost early gains to dip 0.3 per cent to 2,569.17. Hong Kong's Hang Seng declined 0.1 per cent to 18,216.91, while the Shanghai Composite was little changed at 3,204.63.
In energy trading, benchmark US crude lost 37 cents to USD67.72 a barrel. Brent crude, the international standard, also fell 37 cents, to USD 72.23 a barrel.
In currency trading, the US dollar edged up to 139.59 Japanese yen from 139.29 yen. The euro ticked up to USD 1.0710 from USD1.0692.
Wall Street stocks pared their losses Tuesday afternoon but still finished lower after a Federal Reserve official hinted the central bank may hold rates steady at its next meeting in two weeks.
The S and P 500 fell 0.6 per cent on Wednesday. The Nasdaq composite fell a similar amount, and the Dow Jones Industrial Average fell 0.4 per cent.
(This story has not been edited by Devdiscourse staff and is auto-generated from a syndicated feed.)