Houston University inks MoU with ICCR on Tamil language, literature
---
PTI
|
Houston
|
Updated: 02-04-2023 07:09 IST | Created: 02-04-2023 07:09 IST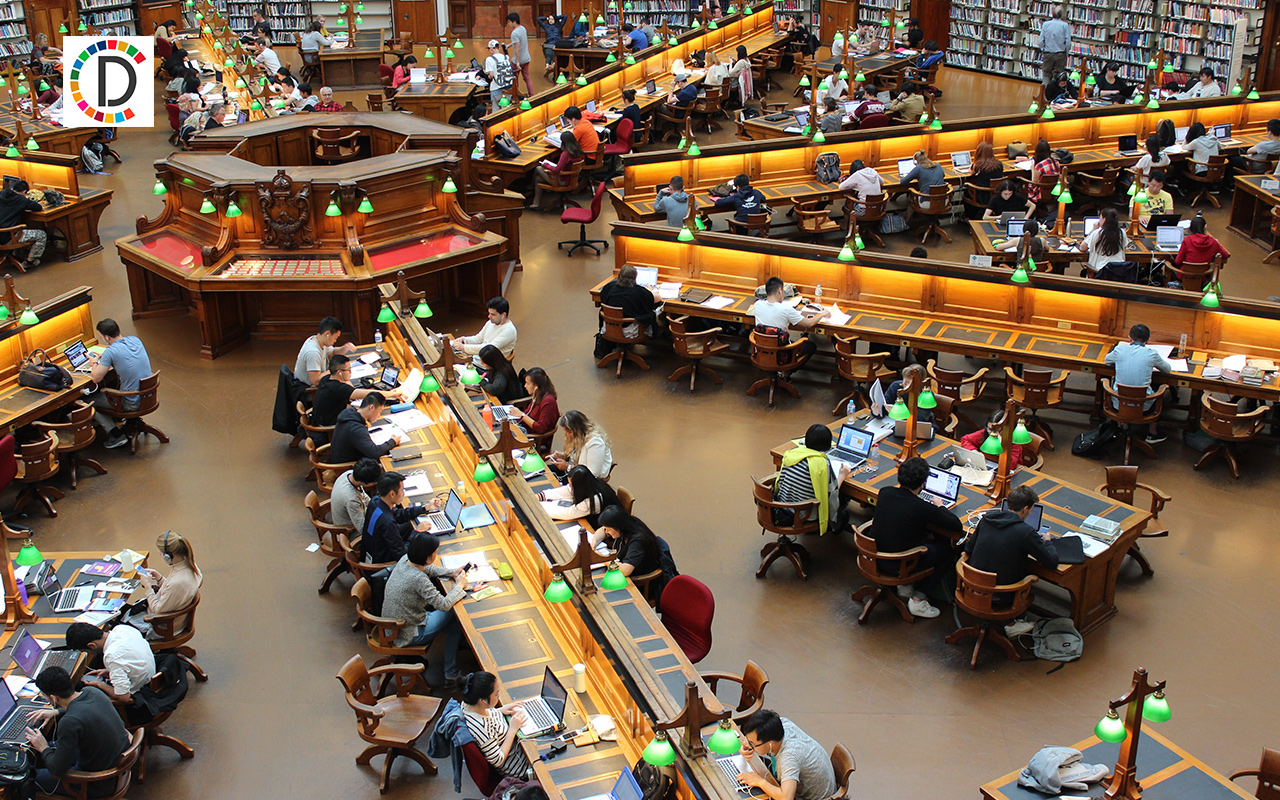 ---
The University of Houston and the Indian Council for Cultural Relations (ICCR) have signed a memorandum of understanding to establish the ICCR Chair of Indian Studies to conduct research on Tamil language, literature and culture.
The MoU, signed on March 29, is the latest step in years-long effort to bolster the university's Indian studies programme.
"We are grateful to the Indian Council for Cultural Relations for this collaboration that will surely strengthen the cultural ties between our two countries," said University of Houston President Renu Khator, the first Indian immigrant to lead a comprehensive research university in the United States since 2008.
She said expanding the university's international footprint will enhance the educational experience for students and prepares them for success on the global stage.
The ICCR Chair of Indian Studies position will be held by a visiting scholar from India, with expertise in Tamil studies. The Chair will start functioning this fall.
Aseem Mahajan, Council General of India in Houston, told PTI that the Chair aims to teach and conduct research on Tamil language, literature and culture and deepen the education partnership.
"The Tamil language is considered the oldest in the world, and is one of the top five languages spoken in the United States, which is home to nearly 3,00,000 Tamil-Americans and this MoU will further enhance and deepen the US education and knowledge partnership," Mahajan said.
The visiting professor in the University of Houston College of Liberal Arts and Social Sciences will teach students, collaborate with faculty on research and do public presentations throughout the semester to preserve and promote Tamil culture, a release by the varsity said.
The University of Houston (UH) is only the third American university to partner with the ICCR on its global Indian Chairs Abroad programme, along with Rutgers University and the University of Pittsburgh.
Dan O'Connor, Dean of the College of Liberal Arts and Social Sciences, said the visiting professor will be a bridge across multiple disciplines.
"India is not only a modern, global hub of business and culture, it's an ancient hub as well that's rich in history, literature and architecture going back millennia," said O'Connor, who noted that candidates for the position are currently being evaluated.
"It's important to preserve that heritage through partnerships like this for tomorrow's global leaders, some of whom we are teaching right here at UH," he said.
The visiting professor's appointment will be for one semester but could be extended to a full year. A new visiting professor could be selected for subsequent semesters, the release said.
In 2019, non-profit organisation Houston Tamil Studies Chair, Inc pledged USD 2 million to the UH to establish an endowed chair in Tamil studies, and the Mutyala family donated USD 250,000 to establish the Sita and Bhaskara Rao Mutyala Endowed Professor of India Studies, currently held by Sarasij Majumder.
(This story has not been edited by Devdiscourse staff and is auto-generated from a syndicated feed.)