Demand for functional skills like development, ERP surge amid muted IT hiring: Report
---
PTI
|
Mumbai
|
Updated: 21-11-2023 14:50 IST | Created: 21-11-2023 14:44 IST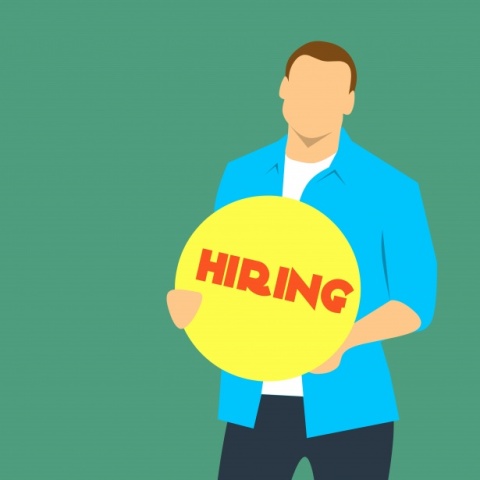 ---
Even as recruitment in the IT sector remained muted, demand for talent with functional skills like ERP, automotive design, testing and administration continued to surge in the second quarter of this financial year, a report said on Tuesday.
Hiring remained muted in the IT sector, as organisations have adopted a wait-and-watch approach in light of geopolitical tensions, putting a hold on discretionary spending, said 'Skills Report' by business solutions provider Quess Corp.
However, with the IT sector the demand for talent with functional skills such as development, ERP (enterprise resource planning), automotive design, testing and administration among others continued to surge during the second quarter of FY24, it added.
''For the first time in recent history, large IT services companies have shown a decline in headcount and reduced guidance values, signalling a collective exercise of caution in navigating the future. We believe this uncertainty will continue for a quarter or two before the next uptick begins,'' Quess IT Staffing CEO Vijay Sivaram said.
However, he said, adopting models such as master service providers (MSPs) and recruitment process outsourcing (RPO), as well as the need for pre-assessed hiring, remains the priority.
''On the bright side, the GCC (Global Capability Centers) ecosystem is growing exponentially, and with the advent of Gen AI, we expect the integration of additional tech in the Indian IT space, which holds considerable long-term potential.
''Opportunities abound for those who invest in upskilling, with a notable shift in the way businesses operate, as over 85 per cent of Indian businesses plan to invest in AI within the next two years,'' he added.
This report is based on data from Quess IT Staffing's operations, which maps demand and supply in our talent ecosystem in the second quarter of FY24.
According to Quess data, 65 per cent of the aggregate demand emerged from the top 5 skill suites, namely development, ERP, automotive design, testing and administration.
In addition to these functional skill suites, the report also found that incremental demand for skills related to Gen AI, Data Science, DevOps, Cloud, Automotive Engineering, Cyber Security, Networking Specialists and more were also noted.
Meanwhile, in terms of cities the report stated that the IT sector is experiencing a notable transformation as it expands beyond its initial technology hub, Bengaluru.
Emerging tech hubs like Pune, Hyderabad, Mumbai, Chennai, and NCR (national capital region) are gaining prominence, the report revealed.
This shift is driven by their flourishing tech industries and the presence of both domestic and international companies, propelling them to become established, mature technology hubs in the country, it added.
(This story has not been edited by Devdiscourse staff and is auto-generated from a syndicated feed.)