Narco-Saints Season 2 renewal status after the first season's promising performance
---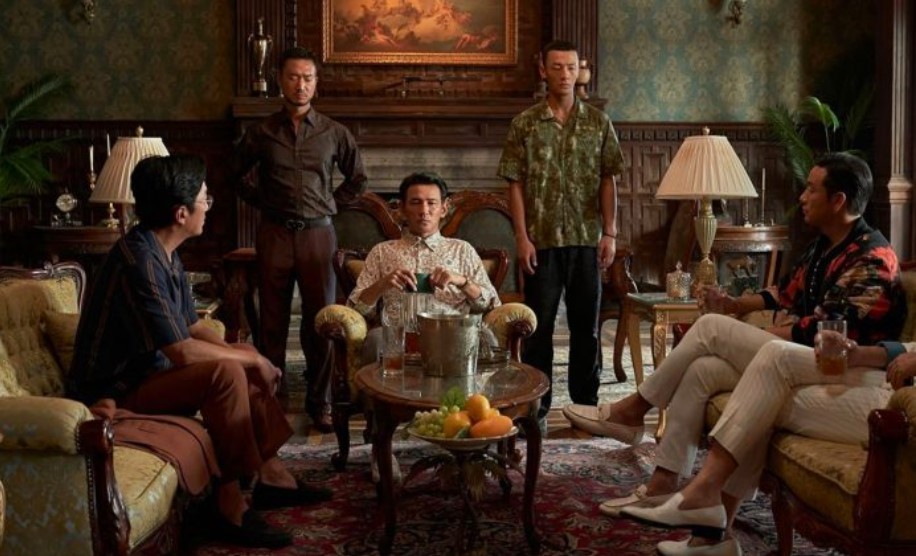 ---
Despite controversies, the Netflix Original series Narco-Saints could manage to capture the top position on the streamer's Global Chart and become one of the most-watched K-dramas. Will there be Narco-Saints Season 2?
The series Narco-Saints (Korean: 수리남; RR: Surinam; lit. Suriname) is based on true events. The story is all about an ordinary entrepreneur who has no choice but to risk his life in joining the secret mission of government agents to capture a Korean drug lord operating in Suriname. Narco-Saints Season 1 was released on September 9, 2022, on Netflix. Now fans are ardently waiting for Narco-Saints S2.
At the time of making the first season, Netflix hasn't made any plan for more seasons. While Narco-Saints is performing well on screen, Netflix typically takes some time to monitor the viewership data of a show and also considers other numbers, such as total hours viewed (millions) and time spent (days/weeks) in the global top ten spot before making a final decision on its renewal. The streamer also examines an estimated cost of the upcoming season.
According to a report by 'What's on Netflix?' posted on September 21, the second week of Narco-Saints achieved a total of 62,650,000 million hours viewed, a 204% increase from its debut week. Viewing the current prognosis we could expect Narco-Saints Season 2.
As the K-drama has recently been commissioned, it's hard to predict whether Netflix will come with Narco-Saints Season 2. While there is no announcement so far, it is perhaps safe to assume that Season 2 will arrive in early 2023 as the latest season took nearly one year for its making.
But as far as the plot goes, Narco-Saints have given a proper ending to the k-drama. After helping the NIS and the DEA take down Yo-hwan (Hwang Jung-min) the Korean drug lord, Kang In-gu (Ha Jung-woo) was finally able to return home. After six months Kang gets back to his work as a mechanic in his shop. The team leader of the National Intelligence Service's Branch of America, Choi Chang-ho (Park Hae-soo) offered two karaoke bars as a reward of his work but he denied taking it.
If the story continues in Narco-Saints Season 2, fans might see Kang working with NIS again to solve more cases.
We will keep you updated as soon as we get anything new on the series. Stay tuned to Devdiscourse!
Also Read: Vikings Valhalla Seasons 2 & 3: Updates on release & plotline