Rain and Kim Ha-neul to star in Disney+ drama Scandal of the Hwain Family
---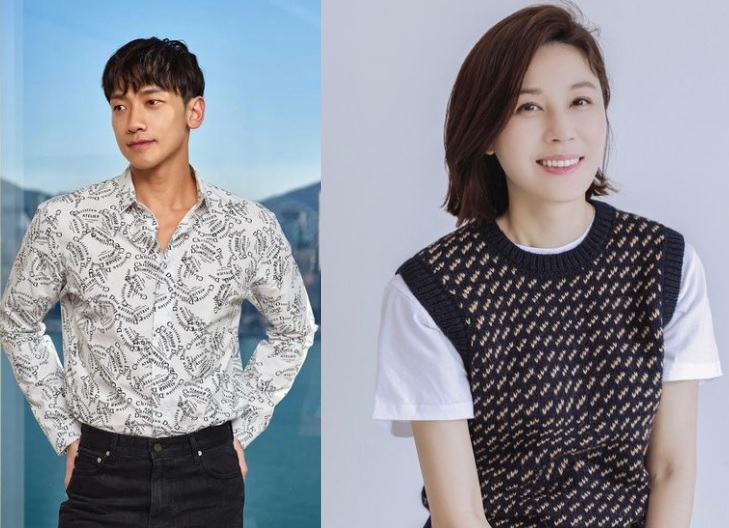 ---
Rain and Kim Ha-neul have been officially confirmed as the lead actors for the upcoming Disney+ drama, "Scandal of the Hwain Family." The K-drama, titled "She," revolves around the life of Wan Soo, a woman who dreams of a luxurious life by marrying into the wealthy Hwain group. As the story progresses, Wan Soo develops a connection with the family's bodyguard, Do Yoon, leading to unexpected twists and revelations within the company.
#KimHaNeul and #JungJiHoon officially confirmed to lead Disney+ drama <#TheScandalsOfHwainFamily>, depicts the story of Wan-soo, who dreamed of a perfect life while marrying the successor of the Hwain, meeting her bodyguard Do-yoon, and facing the secret of Hwain. pic.twitter.com/js66PGSm6g

— K-Drama Casting (@kdramacasting) May 25, 2023
In the drama, Kim Ha-neul portrays He Wan Soo, a highly skilled golfer who attains recognition as the country's best. After marrying the heir of the Hwain Group, she becomes the company's chairman and gains acclaim for her philanthropic endeavors. On the other hand, Rain takes on the role of Do Yoon, a talented graduate from the police university, proficient in martial arts. He purposely joins the Hwain security team to become Wan Soo's personal bodyguard.
Directed by Park Hong Kyun, known for his work on "New Heart," "Queen Seondeok of Silla," and "The Greatest Love," and scripted by Choi Yoon Jung from "Only Love" and "Three Sisters," the series promises an intriguing narrative set in the captivating world of a powerful conglomerate. As the relationship between the two characters from different backgrounds unfolds, viewers can expect excitement and drama to ensue.
Rain, also known as Jung Ji-hoon, is a versatile South Korean artist. He has excelled as a singer, actor, songwriter, dancer, model, producer, and designer. Rain has released multiple albums, including seven in total, and embarked on various concert tours worldwide. He has been featured in several dramas and is married to the renowned Korean actress Kim Tae-hee.
Kim Ha-neul began her professional journey as a model for the esteemed brand STORM. She gained attention for her appearance in Jo Seong Mo's music video for "To Heaven." Kim Ha-neul has since established herself as a respected actress in the Korean entertainment industry, starring in numerous films and dramas throughout her career.
No specific details regarding the release date, number of episodes, or other information have been announced for the upcoming drama, Scandal of the Hwain Family. Keep following Devdiscourse for updates on more South Korean dramas.
Also Read: Son Suk Ku declines Hong Sisters' offer (Plus he joins Kim Da Mi in new K-drama)