Wish all four Bengali films to be released during Durga Puja do well at box office: Actor Prosenjit
---
PTI
|
Kolkata
|
Updated: 25-09-2023 14:50 IST | Created: 25-09-2023 14:46 IST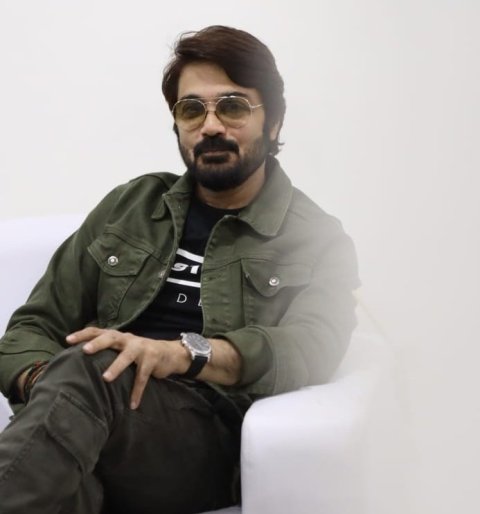 ---
Bengali superstar Prosenjit Chatterjee, whose movie 'Dawshom Awbotaar' (tenth incarnation) is expected to hit screens during the upcoming Durga Puja season, wants all the four films which are slated to be released to do well at the box office as this would spell better days for the Bengali language cinema.
Chatterjee is essaying the role of a police officer in Srijit Mukherji's thriller 'Dawshom Awbotaar', which is among the four movies that will be released during West Bengal's biggest festival.
Speaking to PTI on the sidelines of the trailer launch of the movie on Sunday, he said, ''Durga Puja is very important for Bengali cinema as people have gotten habituated to watch films on the big screen, besides visiting various pandals.'' ''Four films will be released during Durga Puja. I hope that all four films record good audience turnout from the very first show. If all the films do well at the box office, it will ultimately be good for Bengali cinema,'' he said.
Chatterjee said that the practice of watching movies in theatres during Durga Puja has come back with a bang after COVID years.
Apart from 'Dawshom Awbotaar', a period film 'Bagha Jatin' on India's freedom struggle, with actor Dev in the lead role, Abir Chatterjee and Mimi Chakraborty starrer 'Raktabeej' (blood seed) and Koel Mallick starrer 'Jongole Mitin Mashi' (Aunt Mitin's jungle journey) will be released during this puja.
Tollywood has been experiencing patchy prospects ever since the Bangladesh market was shut to it and since the advent of slickly-made Bollywood competitors.
Referring to public response to Shah Rukh Khan starrer 'Jawaan', Chatterjee said, ''We had recently seen houseful morning shows. We wish the same for Bengali releases. Of course, I would want people to flock the halls to watch me and Anirban (Bhattacharya).'' Apart from Chatterjee and Bhattacharya, 'Dawshom Awbotaar' has an ensemble cast comprising prominent actors Jisshu Sengupta and Bangladeshi actress Jaya Ahsan in pivotal lead roles.
Recalling his experience working in the movie, Chatterjee said they had worked for more than 24 hours during one of the shoots.
''I like Srijit's commitment to the work, his passion. We took many takes till we were satisfied,'' he said.
Mukherjee said that the movie is ''double prequel'' to 'Baishe Srabon' and 'Vinci Da' and brings together characters Probir Roy Chowdhury and Bijoy Poddar, essayed by Chatterjee and Bhattacharya respectively.
''It is a cop universe film with a rollercoaster ride of suspense, drama and action,'' he added.
(This story has not been edited by Devdiscourse staff and is auto-generated from a syndicated feed.)