Mayawati declares "no" alliance with any party for upcoming elections, raises question on EVM
Declaring no alliance for the upcoming elections, the BSP supremo said, "In the assembly and general elections next year, BSP will contest the elections by itself."
---
ANI
|
Updated: 15-01-2023 13:31 IST | Created: 15-01-2023 13:31 IST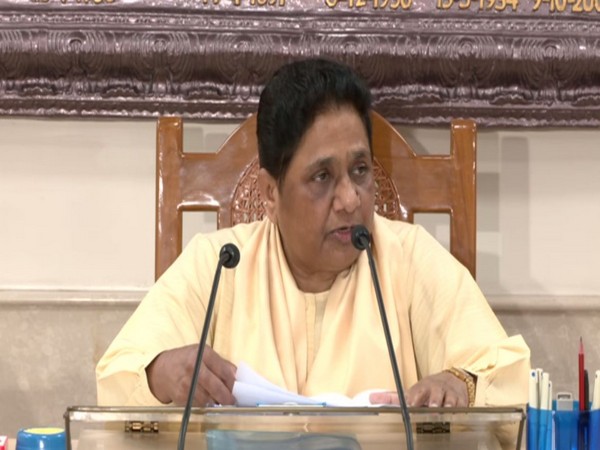 ---
Bahujan Samaj Party (BSP) supremo Mayawati on Sunday announced that from next year onwards, the party will contest general and assembly elections by itself. Mayawati is celebrating her 67th birthday today. On this occasion, Mayawati held a press conference and thanked those who congratulated her on her birthday. Mayawati released the 18th edition of her work - "A Travelogue of My Struggle-ridden Life and BSP Movement" in a programme organized in the party state unit office located in Mall Avenue, Lucknow.
Declaring no alliance for the upcoming elections, the BSP supremo said, "BSP won't align with any parties in the upcoming elections, we will fight polls on our own. Congress and few other parties are trying to ally with us but our ideology is different from other parties." She also targeted the opposition and said that BSP is being stopped from moving forward.
"BSP has formed the government four times in the state, and the party has worked for the public through welfare schemes for poor and needy people. All opposition parties have maintained internal connivance and have come against BSP. Today, the people of all the classes are upset," said the leader. The leader asserted that people from all sections are society are joining the party due to efforts made during her leadership.
"BSP is a movement working for the poor, backward people and does not make use of the money power of Dhanna Seths," she added. Mayawati also raised questions on EVM elections, said that all future elections should be conducted through ballot paper only.
"Something is wrong with EVM, some are sabotaging it, during ballot paper time, our number of seats and percentage of votes used to increase in all polls. Polls must be conducted with ballot paper again," added Mayawati. (ANI)
(This story has not been edited by Devdiscourse staff and is auto-generated from a syndicated feed.)