Union Budget 2023-24: FIMI seeks hike in basic customs duty on import of primary zinc products
---
PTI
|
New Delhi
|
Updated: 16-01-2023 15:26 IST | Created: 16-01-2023 15:22 IST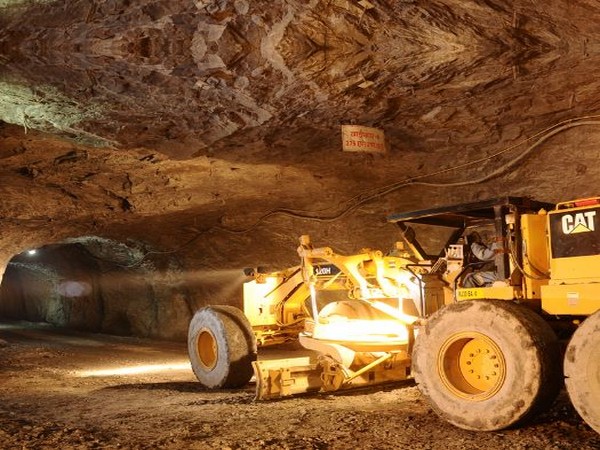 ---
Miners' body FIMI has made a plea to the government to increase the basic customs duty on import of primary zinc products to 7.5 per cent stating that the country's zinc consumption is well within the domestic production limit.
The current basic customs duty on import of primary zinc products is five per cent.
In its pre-budget proposals to the government, Federation of Indian Mineral Industries (FIMI) said that India being rich in zinc ore has sufficient primary zinc making capacity of 880 KT (8,80,000 tonnes) per annum, whereas the need for total zinc metal per annum in the country is 660 KT.
Nearly 23 per cent of this demand is being met through imports of primary zinc at zero duty under free trade agreements (FTAs) from Korea and Japan without any emphasis on the value-addition clause.
Despite having sufficient availability of primary zinc in the domestic market, encouraging imports of zinc from other countries at nil duty through trade agreements without having even a minimum regional value addition requirement for such imports is definitely not conducive to promote 'make in India', it said.
Also, for the development of zinc mining in India a lot of investments need to be done for ore exploration, which is not a concern when it comes to many global competitors as most of them are custom smelters or traders in nature.
In India domestic zinc industry has invested huge in setting up plants, exploration of ore body for mining and provided employment opportunities directly and indirectly to various peoples across the value chain.
''Allowing free imports of zinc and zinc alloys through FTA and less MFN (Most Favoured Nation) duty shall kill the domestic industries,'' it said.
The domestic industry has expanded its capacity for years to serve the demand in full and has the intention to produce more. The industry has not stagnated its growth possibility to allow free imports into the nation.
(This story has not been edited by Devdiscourse staff and is auto-generated from a syndicated feed.)