Health News Roundup: Australia's Delta outbreak spreads to new states; U.S. administers nearly 394.7 million doses of COVID-19 vaccines - CDC and more
---
Reuters
|
Updated: 03-10-2021 11:13 IST | Created: 03-10-2021 10:30 IST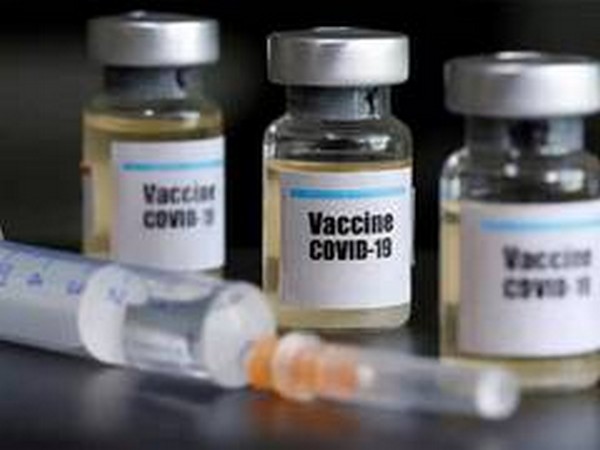 ---
Following is a summary of current health news briefs.
Australia's Delta outbreak spreads to new states
Australia reported more than 1,900 new infections of the Delta coronavirus on Sunday, health data showed, with authorities struggling to quell the outbreak in the two most populous states and cases spreading to new states. Victoria and New South Wales, which have been under lockdown for weeks, reported 1,887 cases and 13 deaths.
U.S. administers nearly 394.7 million doses of COVID-19 vaccines - CDC
The United States had administered 394,690,283 doses of COVID-19 vaccines in the country as of Saturday and distributed 478,362,045 doses, the U.S. Centers for Disease Control and Prevention said. Those figures are up from the 393,756,866 vaccine doses that the CDC said had gone into arms by Friday out of 477,069,555 doses delivered.
Thousands rally in Romania against coronavirus restrictions
Thousands of people demonstrated in the main squares of the Romanian capital on Saturday against new coronavirus restrictions announced by the government this week to fight a steep rise in infections. Protesters, mostly not wearing face masks, gathered in University and Victory squares outside government offices, holding Romanian flags, blowing vuvuzelas and shouting: "Freedom, freedom without certificates," and "Down with the government."
Malaysia in talks to procure Merck's COVID-19 pills
Malaysia is in talks to procure an experimental antiviral pill developed by Merck & Co for COVID-19 treatment, the health minister said on Saturday. Health Minister Khairy Jamaluddin said in a tweet that he has started negotiations to procure the new drugs, referring to a Reuters story on Friday that the pill developed by Merck could halve the chances of dying or being hospitalized for those most at risk of contracting severe COVID-19.
U.S. eyes Israeli military data for Pfizer COVID-19 booster safety
U.S. health officials are hoping data on Israeli military personnel can help clarify the risk of heart muscle inflammation in younger people who have received Pfizer/BioNTech COVID-19 booster shots - a potential factor for U.S. regulators as they consider granting full approval of these boosters. A condition called myocarditis has in rare cases been linked to the two-dose mRNA vaccines made by Pfizer/BioNTech and Moderna, mostly in younger males, but U.S. health officials are trying to better understand the risk.
Italy OKs simultaneous administration of COVID vaccine with flu shot
Italy's health ministry has given its green light for people to receive a COVID-19 vaccine and a flu shot at the same time, it said in a statement on Saturday. Earlier this week a British study found it was safe for people to receive a COVID-19 vaccine and a flu shot concomitantly and it did not negatively impact the immune response produced by either.
Russia sees no hurdles for WHO approval of Sputnik V vaccine
All the barriers to registering Russia's Sputnik V COVID-19 vaccine with the World Health Organization (WHO) have been cleared and only some paperwork remains to be completed, Russian Health Minister Mikhail Murashko said on Saturday. The Sputnik V shot, widely used in Russia and approved for use in over 70 countries, is undergoing a review by the WHO and the European Medicines Agency (EMA). Their approval could open up new markets for the shot, especially in Europe.
New Zealand's Delta outbreak spreads outside Auckland
New Zealand's Delta variant outbreak spread beyond the largest city of Auckland, prompting Prime Minister Jacinda Ardern on Sunday to put additional regions into a snap lockdown.
There were 32 new coronavirus cases on Sunday in Auckland, which has been in lockdown since mid-August, and two cases in the Waikato region, some 147 kilometers (91 miles) south of Auckland. Ardern said parts of the region will go into a five-day lockdown.
Heart inflammation rates higher after Moderna COVID-19 vaccine - Canada data
Canadian health officials said on Friday data suggests reported cases of rare heart inflammation were relatively higher after Moderna's COVID-19 vaccine compared with the Pfizer/BioNTech shots. The data also indicated heart inflammation occurs more often in adolescents and adults under 30 years of age, and more often in males.
Nicaragua authorises two COVID-19 vaccines from Cuba, Cuban firm says
Nicaragua has authorised two Cuban-made coronavirus vaccines to be used in the Central American nation, the Cuban state-run pharmaceutical corporation BioCubaFarma said on Saturday. Cuban scientists have developed three vaccines against COVID-19, all of which are waiting to receive official recognition from the World Health Organization.
(This story has not been edited by Devdiscourse staff and is auto-generated from a syndicated feed.)