Sudan's army rulers agree on power-sharing agreement with oppn alliance
Devdiscourse News Desk
|
Khartoum
|
Updated: 16-05-2019 01:12 IST | Created: 15-05-2019 22:25 IST
---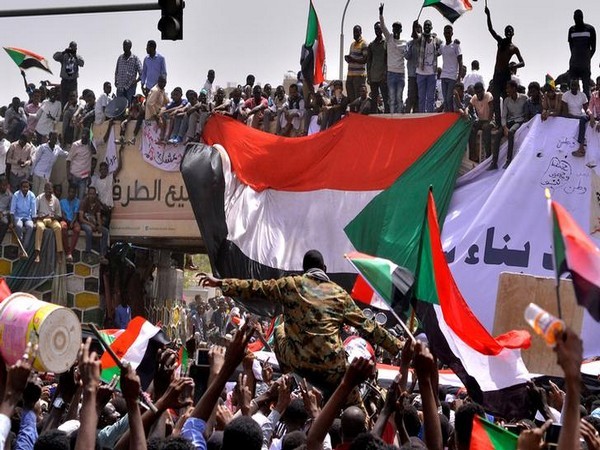 Sudan's military leaders on Wednesday announced a power-sharing agreement with the opposition alliance for a three-year transition period to a civilian administration. Lieutenant-General Yasser al-Atta said a final agreement on the sharing of power, including the formation of the next ruling body, would be signed with the protesters within 24 hours, Al Jazeera reported.
"We agreed on a transitional period of three years," he added. "We vow to our people that the agreement will be completed fully within 24 hours in a way that it meets the people's aspirations," Atta was quoted as saying. Khalid Omar Yousef, a leader from the protest movement the Alliance for Freedom and Change, told reporters that Wednesday's crucial negotiations are due to start at 9 pm (19:00 GMT) in the capital of Khartoum. Thousands of protesters have been holding a sit-in outside the army headquarters in the capital, Khartoum, for weeks, demanding the stepping down of Sudan's military leaders who seized power last month by overthrowing longtime ruler Omar al-Bashir.
Some of them also expressed caution over the prospects for an agreement that would satisfy their demands. Altaj Blah, a protester in central Khartoum, said, "We are still sticking to our plan," adding "The barriers are there and they are not moving until our demands are met." The army generals had initially insisted on a two-year transition period, while the protest leaders wanted four years. Atta also said, during the transition period, the Parliament would comprise 300 members, of which 67 per cent would be from the Alliance for Freedom and Change and the rest would be from other political groups.
At least four people have lost their lives so far and dozens suffered injuries during protests this week as the military council and opposition leaders said they had reached a partial agreement for the transition on Monday.
---