Rwanda becomes member of OECD Development Centre, Minister shares plan at ongoing Forum
Devdiscourse News Desk
|
Paris
|
Updated: 21-05-2019 22:19 IST | Created: 21-05-2019 22:18 IST
---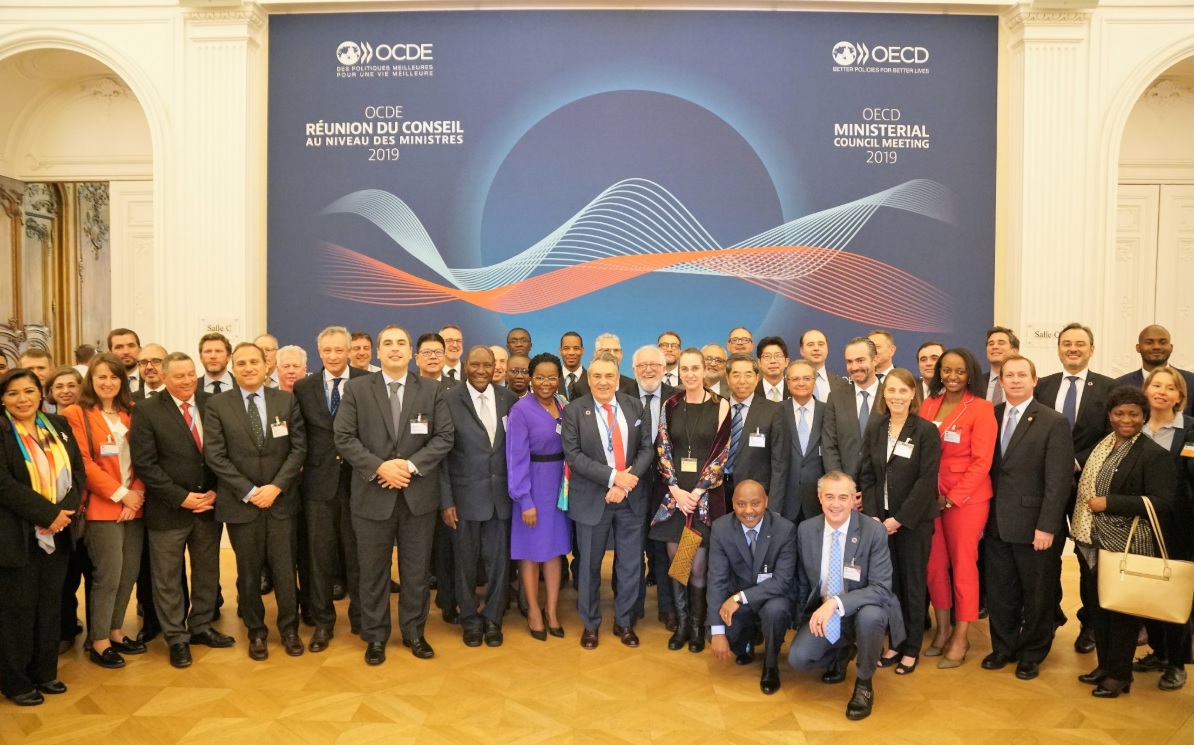 Another major achievement for Rwanda! The East African country has today been admitted to the Organization for Economic Co-operation and Development (OECD) Centre as its 55th member. This acceptance has been accomplished at the ongoing OECD Forum in Paris, France.
The Minister for Trade and Industry, Soraya Hakuziyaremye, is representing Rwanda at the ongoing OECD meeting in Paris. Established in 1961, OECD Development Centre is an independent platform for knowledge sharing and policy dialogue between Organization for Economic Co-operation and Development member countries and developing economies, allowing these countries to interact on an equal footing.
According to Rwanda's Minister for Foreign Affairs and Cooperation, Richard Sezibera's conversation with The New Times, the country seeks to learn from OECD Centre especially with regards to business standards and trade ethics to help improve its business environment.
"On behalf of the Government and people of Rwanda, I wish to convey our appreciation to the OECD Secretariat, as well as the OECD Development Centre teams who have worked with us for four years to ensure Rwanda's membership. This is a testimony to our transformational development path, our commitment to sharing the lessons learned, and our willingness to enhance cooperation with other member States, while accessing best practices of development from other OECD members," Soraya Hakuziyaremye opined while addressing the OECD Forum.
"Working with and within the Development Center will allow Rwanda to participate and contribute to evidence-based policy dialogue, in particular in reviewing and designing key policies and reforms in terms of youth employment, increasing our tax base, enhancing the role of our private sector and reviewing our industrial policy," Hakuziyaremye added.
The 27 OECD member countries include Belgium, Chile, the Czech Republic, Denmark, Finland, France, Germany, Greece, Iceland, Ireland, Israel, Italy, Japan, Korea, Luxembourg, Mexico, Netherlands, Norway, Poland, Portugal, Slovak Republic, Slovenia, Spain, Sweden, Switzerland, Turkey and the United Kingdom.
🗨️"Development can only be achieved with #gender parity. In Rwanda, 61% of MPs are women." - The Honourable Soraya Hakuziyaremye (@SorayaMHlive), Minister of @RwandaTradeWe welcome #Rwanda 🇷🇼as a new member country of the OECD Development Centre! pic.twitter.com/6APtJKupYk

— OECD Development Centre (@OECD_Centre) May 21, 2019
Also Read: Sawmill East Africa launches new production of wooden pallets, crates in Rwanda
---