LG asks officials to carry out repair, beautification work in east Delhi areas
---
PTI
|
New Delhi
|
Updated: 24-09-2023 17:03 IST | Created: 24-09-2023 16:50 IST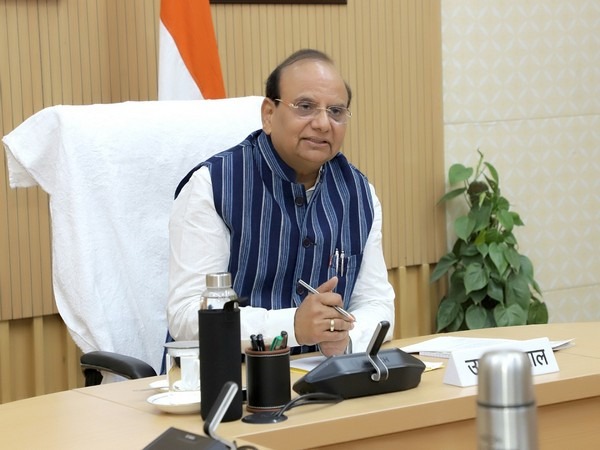 ---
Lieutenant Governor V K Saxena has directed civic officials to revamp roads, pavements, parks, and sewerage and drainage systems in east Delhi areas, officials said on Sunday.
The Lt Governor's office will monitor the progress of the work and no status report will be accepted without photo or video evidence, they said.
The direction came after Saxena visited several areas of east Delhi, including Shashtri Park, Mansarovar Park, Seelampur, Shyam Lal College, Karkardooma, Surajmal Park, and Dilshad Garden.
He flagged the poor condition of roads, sanitation, encroachment, and clogged drains and directed civic agencies to begin the work immediately, officials said.
''Daily progress of work will be monitored by the LG Secretariat,'' an official said.
The Lt Governor has specifically directed that no progress report from any agency would be accepted unless supported by "before and after" photographs, they said.
He asked all concerned agencies -- MCD, PWD, DDA, DJB -- to sort out the jurisdictional issues among them and stressed that these should not delay the work in any manner.
During the visit that lasted for more than three hours, Saxena was ''visibly displeased'' over the dilapidated condition of the Yudhishthir Setu with its railing and pavements broken at several places, posing a threat to pedestrians and two-wheelers in particular, according to the officials.
At the Karkardooma Court Complex, he was irked by the choked drain overflowing onto the streets, dust-filled streets and pavements, broken footpath, and overgrown trees obstructing the traffic movement at several locations, they said.
Saxena also interacted with residents and RWAs of the localities that he visited during which, the people complained of overflowing sewer lines, chocked drains, and crumbling roads and footpaths, apart from other issues, officials said.
The Lt Governor lamented that none of the civic agencies, over the years, paid any attention to these areas where a large population was forced to live under ''shabby'' conditions, officials said.
Saxena reiterated his commitment to revamp east Delhi areas that have persistently suffered due to the government's apathy, they said.
(This story has not been edited by Devdiscourse staff and is auto-generated from a syndicated feed.)