Thousands converge in central Delhi with message of peace and brotherhood; traffic hit
---
PTI
|
New Delhi
|
Updated: 05-08-2019 15:45 IST | Created: 05-08-2019 15:45 IST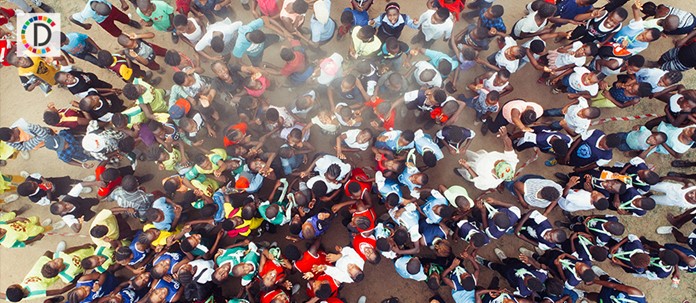 ---
Thousands of people from various corners of the country converged in central Delhi on Monday for an event organised by Jamiat Ulama-i-Hind to spread the message of communal harmony and peace. People from Uttar Pradesh, Bihar, Chhattisgarh, Jharkhand, Haryana, Punjab, Rajasthan, Delhi, among others, attended the event at the Talkatora Stadium where leaders from all faiths called for unity among all religions and peace, said Mohammad Younus Ansari, 28, a resident of Delhi.
"We are one and there is no reason why we should hate each other. We have remained together for decades, overcoming every challenge thrown at us. There's a certain section of people who are trying to instigate one community against the other for their vested interests. We will not them succeed," he said. Mohammad Iqbal, 58, said, "India belongs to all. We also fought for its independence...nurtured its soil with our sweat and blood. Some people for their narrow political gains are trying to make project the country as a Hindu Rashtra, and we are against it."
"Communal harmony has taken a hit in recent times. A number of incidents of lynching have come to light in various states. People are being killed on allegations of cattle smuggling. It never happened earlier. The conference aimed at addressing these concerns. The religious leaders have called for maintaining peace and harmony. Violence has never done any good to anyone," Mohammad Azad, 61, said. A traffic policemen said people started trickling in the early hours on Monday and by 6 am the stadium was filled to capacity. As a result, a huge crowd spilled on to the streets leading to traffic snarls.
The vehicles moved at snail's pace as a large number of buses that ferried people for the "Aman and Ekta Sammelan" stood on the roadsides, disrupting smooth movement of traffic. Officials said commuters coming towards Lutyens' Delhi were stuck in a mile-long jam due to the event attended by around 16,000 people.
The Delhi Traffic Police had warned commuters against taking the route in the morning. "Traffic will remain heavy on Talkatora Marg and Vandemataram Marg due to a function at Talkatora Stadium. Kindly avoid these stretches," it had tweeted.
(This story has not been edited by Devdiscourse staff and is auto-generated from a syndicated feed.)