Cold northeasterly winds blowing towards plains, IMD predicts dip in Delhi-NCR temperature from Sunday
---
PTI
|
New Delhi
|
Updated: 14-01-2023 21:57 IST | Created: 14-01-2023 21:57 IST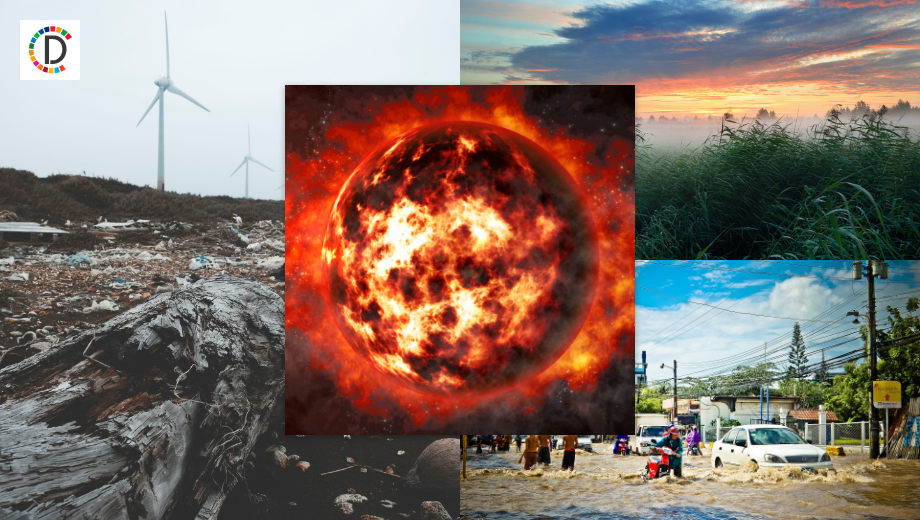 ---
Temperatures in Delhi-NCR are likely to dip from Sunday, the India Meteorological Department has predicted, as cold northeasterly winds from the snow-covered mountains have already started blowing towards the plains.
The western disturbance, which had brought reprieve from a cold spell in large swathes of north and northwest India, has begun to retreat, it said.
Large parts of north and northwest India recorded below-normal maximum and minimum temperatures on most days this month before the western disturbance brought relief, an IMD official said.
This was due to a layer of dense fog persisting over the Indo-Gangetic plains for the past 10 to 11 days and a large gap between two western disturbances that allowed frosty winds from snow-clad mountains to blow in for a longer-than-usual period, he added.
The weather office had earlier predicted the temperatures to plummet in Delhi-NCR next week, forecasting the minimum temperature to settle around 3 degrees Celsius. On Saturday, the minimum temperature in the national capital settled at 10.2 degrees Celsius, three notches above the season's average. The maximum temperature was recorded at 18.4 degrees Celsius, two notches below normal. The weather office predicted shallow fog for Sunday with the maximum and minimum temperatures likely to settle around 17 and 7 degrees Celsius, respectively. It also forecast a cold wave over many places in Delhi-NCR between Monday and Wednesday. In Punjab, the ongoing cold conditions intensified on Saturday, with mercury further dipping at many places.
Bathinda and Amritsar reeled under severe cold as minimum temperatures hovered close to the freezing point. Bathinda recorded a low of 0.6 degrees while the minimum temperature in Amritsar settled at 1.2 degrees.
The maximum temperature in Chandigarh settled at 13 degrees Celsius, while the minimum temperature was at 11.4 degrees.
The regional Met centre said in Gurdaspur and Moga, which recorded minimum temperatures of 4 degrees Celsius each, the maximum temperature was at 15 degrees and 14 degrees, respectively.
Ludhiana recorded a maximum temperature of 16.6 degrees Celsius and Patialar reported 15.6 degrees.
The maximum temperature in Mohali was recorded at 13.4 degrees Celsius.
In Haryana, Ambala recorded a maximum temperature of 14 degrees Celsius. The maximum temperature in Sirsa settled at 17.5 degrees Celsius, 15.5 degrees in Hisar, 14.8 degrees in Rohtak, 14.7 degrees in Bhiwani. In Himachal Pradesh, Manali received 23 cm of snow followed by 16 cm each in Khadrala and Shillaro, 12 cm in Kufri, 10 cm in Bharmour, 6 cm each in Shimla and Gondla, 4 cm each in Dalhousie and Kalpa and 3 cm each in Hansa and Keylong. The Met station in Shimla here has predicted dry weather in the region for the next four days and cautioned of dense fog and cold waves in the low hills till Tuesday. In Jammu and Kashmir, night temperatures settled below the freezing point across the Valley. Srinagar recorded a low of minus 0.1 degrees Celsius on Friday night. Qazigund registered a minimum temperature of minus 0.4 degrees Celsius, while Kokernag in south Kashmir recorded a low of minus 1.2 degrees.
The minimum in Kupwara, a frontier district, settled at minus 3.6 degrees Celsius. Pahalgam in Anantnag district, registered a low of minus 5.9 degrees Celsius.
The minimum temperature in Gulmarg in Baramulla district fell over 10 notches from minus 0.6 degrees Celsius to settle at minus 11 degrees, making it the coldest recorded place in Jammu and Kashmir. On Saturday, three avalanches hit Ganderbal and Bandipora districts of Jammu and Kashmir, but there was no loss of life, officials said.
They said avalanche warnings had been issued for 12 districts following moderate to heavy snowfall on Friday.
(This story has not been edited by Devdiscourse staff and is auto-generated from a syndicated feed.)