How forests provide value to everyday life in Kenya
Forests are extremely valuable. They provide us with the air we breathe, the water we drink and food we eat. But because they offer all this for free, we take them for granted.
Nature Kenya
|
Nairobi
|
Updated: 25-03-2020 11:48 IST | Created: 25-03-2020 11:48 IST
---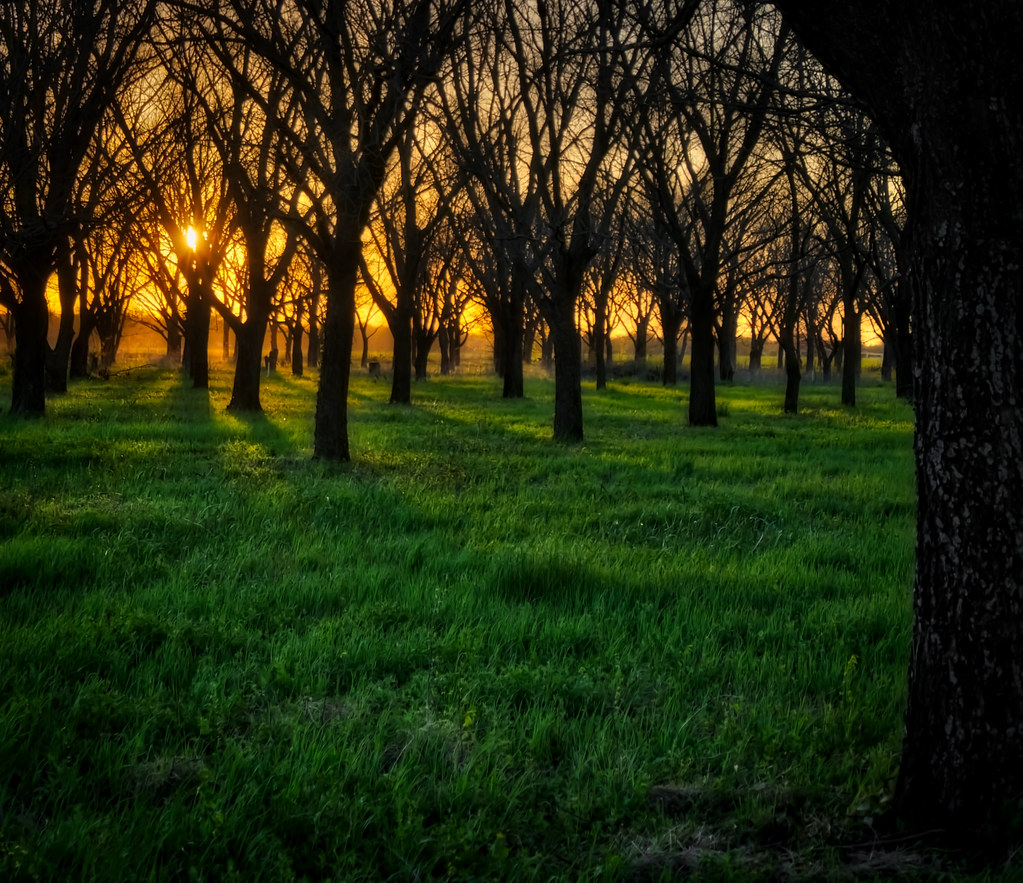 It's in the afternoon, and you are at your work desk as you sip some coffee, tea or hot chocolate. You've just had your lunch. During your lunch break, you took a stroll to catch some fresh air. In the evening you're planning to meet up a friend at your local bar over a couple of drinks. But wait a minute. Has it crossed your mind that most of these things you are enjoying have forests to thank for their provision? Yes, you heard me right, forests!
We depend on forests to live: they supply the water we use and filter the air we breathe. Billions of people around the world depend on forests for their livelihoods, including food, clothing, and shelter. And that's not all, nearly half of the world's species, including some of the most endangered ones, call forests home.
Forest catchment areas and wetlands account for 75 percent of the world's accessible fresh water for domestic, agricultural, industrial and ecological needs. Major world cities draw a significant portion of their drinking water from forest catchments. If you are in Nairobi for instance, chances are that the water you're drinking originated from the Mt. Kenya or Aberdare forest catchments. Water is also a key ingredient for the manufacture of many consumer products; beverages, beauty products, and so on.
Hydroelectric dams generate electricity which powers factories and lights up our homes. Rivers flowing through these dams emanate from forest catchments. The Tana River, Kenya's longest river, generates 70 percent of the country's hydropower.
Forests also supply most of the water used for irrigation. The irrigation potential of the Tana watershed is estimated to be around 132,000 hectares, of which 64,425 hectares are under irrigation. Wild fruits and honey from forest flowers supplement our diet. Ecosystem services provided by forests support food production in a big way. Forests and trees stabilize ecosystems. They store water, protect soil, circulate soil nutrients and balance micro-climates, making them an essential element of agricultural landscapes for crops like coffee and tea. Pollinators of many food crops, such as insects and birds, live in forests. Without forests, vital ecosystem services provided by pollinators will reduce, leading to increased food security concerns.
We cannot take for granted the role of forests in reducing climate change effects. Forests store carbon dioxide, helping to regulate the earth's atmospheric gases. Near forests, hot days are not so hot and cold nights are not so cold as compared to open areas. This cooling effect on the environment is produced through evapotranspiration and the provision of shade by forests. Climate change impacts may also be manifested in an increase of floods, droughts, and landslides-all of which may be influenced by forest cover.
Threats
Unfortunately, development has taken a toll on forests. Human activities such as logging, practicing unsustainable agriculture and encroachment has seen our forest cover reduce to 7.4 percent. This is 2.6 percent less than the global recommended minimum. The after-effects of forest degradation are now manifesting themselves in the challenges we face in our day-to-day life.
The quality and quantity of water flowing downstream have been decreasing against a backdrop of increasing demand for the precious commodity. Water rationing is a common occurrence in major cities and towns these days as water companies grapple to meet the high demand. Silting of rivers has translated to additional water treatment expenses for the companies. The consumers have been forced to bear the burden of the increased water treatment cost in the form of higher water bills and maintenance charges.
Dwindling water flow from rivers is also taking a toll on Kenya's capacity to produce enough food to feed us. Irrigation is considered the country's agricultural mainstay. Much of the water used for irrigation originates from forest catchment areas. Forest degradation has had a direct effect on the reduction of downstream water flow potentially affecting irrigation. Less water for irrigation means reduced agricultural output and increased food prices, another extra cost to the Kenyan consumers.
Hydroelectric dams generate almost half of the electricity we consume in Kenya. Tributary rivers channeling water to major hydroelectric dams such as Masinga, Kindaruma, Gitaru, and Kamburu are slowly drying up. A drop in the dams' water volume adversely affects their generation capacity, creating electricity shortages. Supplementary fossil fuel-generated power is often required to meet electricity demand. Consumers foot these additional fuel charges through their electricity bills.
In case you've been wondering why the cost of living has gone up, you now partly know why. You also now know why the degradation of our forests has something to do with this.
What can we do?
Forests play an important role in our daily lives. Talk of water, air, food, energy, you just name it. A little appreciation for our forests is therefore not asking for too much. Forest conservation deserves our attention as individuals, as communities, as businesses, and as governments. Everyone has a part to play. As individuals, we can support forest restoration by participating in tree planting events in forests.
Forest-adjacent communities depend on forests for their livelihoods, making them vulnerable to degradation. Forest destruction results in biodiversity loss and ecosystem changes that negatively impact on local livelihoods. These communities need to recognize forests as valuable resources for their benefit by showing a willingness to participate in conservation activities. They should also be encouraged to engage in sustainable income-generating activities such as beekeeping, butterfly farming, and ecotourism. To further reduce pressure on forests for resources, fuelwood, in particular, there is a need for the communities to adopt clean energy cooking devices.
Businesses, on the other hand, need to safeguard sources of their raw materials like forests to remain profitable. They also need to pay special attention to those who live around such habitats by initiating programs that empower local communities to maintain them. The payment for ecosystem services (PES) scheme is one such initiative. Under this scheme, forest-adjacent communities (water 'sellers') engage in the protection and rehabilitation of watersheds with financial support from downstream water users (the 'buyers'). PES offers a powerful means of motivating and engaging corporates. It also offers an effective way to enhance the wellbeing of forest-adjacent communities via the provision of incentives to conserve, manage and restore forest ecosystems. Kenya Breweries Limited, a leading beverage producer in the country, is contributing towards the restoration of Mt. Kenya and Aberdare forests. The company is doing so on the premise that for its business to remain profitable, there must be a sustained supply of good quality water. Water is an essential ingredient in the manufacture of beverages.
Governments have an equal role to play. They need to create and implement policies that are favorable for forest conservation. Governments also need to act decisively to mitigate threats facing forests.
In a nutshell, by collaborating, individuals, communities, businesses, and governments can support forest conservation and provide benefits to each other. It is our collective responsibility to ensure that our forests are conserved for prosperity.
(Disclaimer: The opinions expressed are the personal views of the author. The facts and opinions appearing in the article do not reflect the views of Devdiscourse and Devdiscourse does not claim any responsibility for the same.)
---