5 Indian players miss FIDE Junior Chess C'ships in Mexico City due to visa issues
---
PTI
|
Chennai
|
Updated: 19-09-2023 18:17 IST | Created: 19-09-2023 17:43 IST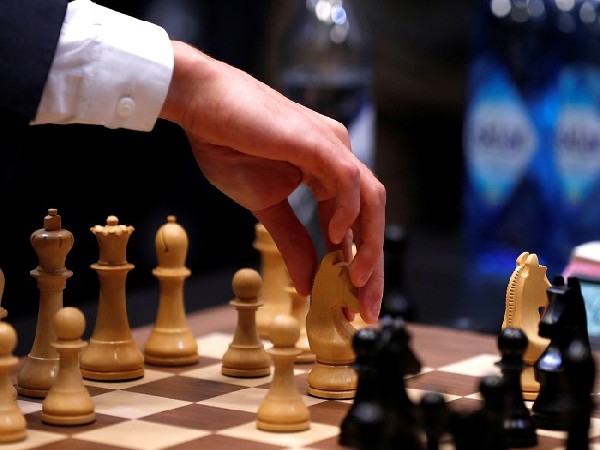 ---
In a major setback, five young Indian chess players will miss the FIDE World Junior Chess Championship in Mexico City from September 22 to October 2 due to visa issues.
Just days before their scheduled departure, the five players, funded by the government, and two coaches did not get their visas on time.
And sources confirmed that they had missed the bus as the squad had left this morning.
The affected players are Vrashank Chouhan, Arun Kataria, Bhagyashree Patil, Prraneeth Vuppala and Femil Chelladurai, along with coaches Pravind Thipsay M and Kiran Agrawal.
''Despite the best efforts from the Indian government, we could not get the visas arranged,'' FIDE advisory board chairman Bharat Singh Chauhan told PTI.
''It's a huge setback for the Indian contingent. It is not good news for the players involved, who will now be missing out on a great international exposure. They were also medal contenders.
''Never in my 45-year-old chess career have I witnessed something like this. Despite having done all the paperwork required, we still missed out on getting the visas cleared and I am still clueless as to why,'' he added.
However, Chauhan said that the two coaches have been replaced by CRG Krishna (men) and Tarini Goyal (women), who have travelled with the team as they have valid US visas which is acceptable in Mexico.
Chauhan had earlier said that the visa issue primarily arose from the Mexican embassy.
The curtailed squad that is now travelling to the Mexican capital include Rakshitta Ravi, Bommini Mounika Akshaya and Amulya Guruprasad among girls while Harshavardhan GB, Pranav Anand, Dushyant Sharma and Vignesh B will represent the nation in the boys section.
Last year, 13 Indians had travelled to the Italian island of Sardinia for the annual event, which included 10 boys and three girls. Harshavardhan has managed to retain his place in the team. India has been one of top performers in the event.
India was ranked third till 2019 in the all-time medal table, behind top-ranked Russia and second-placed China.
Below are the notable Indians to have won the competition: Boys: Viswanathan Anand (1987), Pentala Harikrishna (2004), Abhijeet Gupta (2008).
Girls: Humpy Koneru (2001), Harika Dronavalli (2008), Soumya Swaminathan (2009).
(This story has not been edited by Devdiscourse staff and is auto-generated from a syndicated feed.)