Asian Games: India draws blank in Canoe and Kayak events
36.314 minutes to finish at the seventh spot. Chinese Taipei's Kuan-Chieh Lai captured the gold (4
---
ANI
|
Updated: 02-10-2023 10:04 IST | Created: 02-10-2023 10:04 IST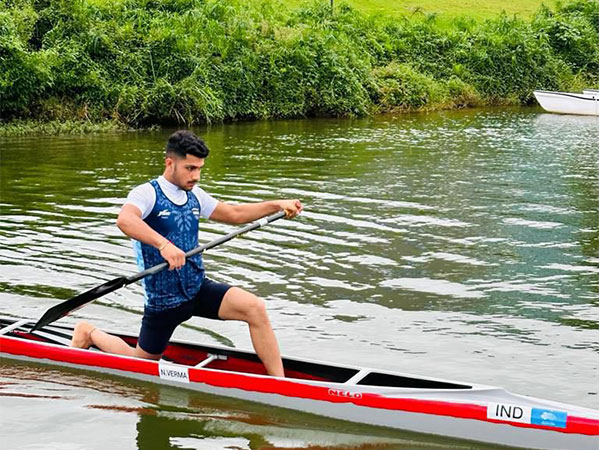 ---
Indian canoeist Niraj Verma finished seventh in the final of the men's canoe 1000 m singles competition at the ongoing Asian Games in Hangzhou on Monday. Niraj clocked timings of 4:36.314 minutes to finish at the seventh spot. Chinese Taipei's Kuan-Chieh Lai captured the gold (4:15.942 minutes) while Vladlen Denisov of Uzbekistan (4:15.994 minutes) and Timofey Yemelyanov (4:18.810 minutes) of Kazakhstan got silver and bronze respectively.
In the semifinal of the men's 1000 m singles canoeing event, Niraj clocked 4:31.626 minutes to qualify for the final. Coming to the women's canoe 500 m double competition, india clocked the timings of 2:17.614 minutes to finish in ninth and last position. The gold medal went to China (2:01.409 minutes), Kazakhstan (2:08.125 minutes) and Thailand (2:08.257 minutes). The women's doubles team had Megha Pradeep and Shivani Verma.
In the semifinal of the women's canoe 500 m doubles event, Megha and Shivani clocked 1:57.225 minutes to reach the final. In the women's kayak doubles 500 m finals as well, India finished at the bottom with 2:07.440 minutes timings. The gold medal was won by China (1:49.944 minutes), Kazakhstan (1:51.251 minutes) and Uzbekistan (1:52.832 minutes). The doubles kayak team consisted of Binita Chanu and Geetha Parvathy.
In the women's 500 m kayak double event semifinal, Binita and Geetha clocked 2:07.036 minutes to finish second and among the top three teams that reached the final. Earlier, the Indian canoeist Soniya Devi Phairembam secured her berth in the final of women's Kayak single 500 m at the ongoing Asian Games on Sunday.
With the timing of 2 minutes and 16.435 seconds, she finished in second spot in the semifinals below Madinakhon Ashrafxonova of Uzbekistan (2:11.352) to be among the top three players to reach the final. The final will be held on Wednesday.
Canoeing events will be held at the Asian Games from September 30 to October 7. Sprint events will take place from September 30 to October 3 while slalom races will take place from October 5 to October 7. (ANI)
(This story has not been edited by Devdiscourse staff and is auto-generated from a syndicated feed.)