Entertainment News Roundup: Born in the Bronx: Grammys celebrate 50th anniversary of hip-hop; Beyonce breaks all-time Grammy wins record, Harry Styles claims album prize and more
---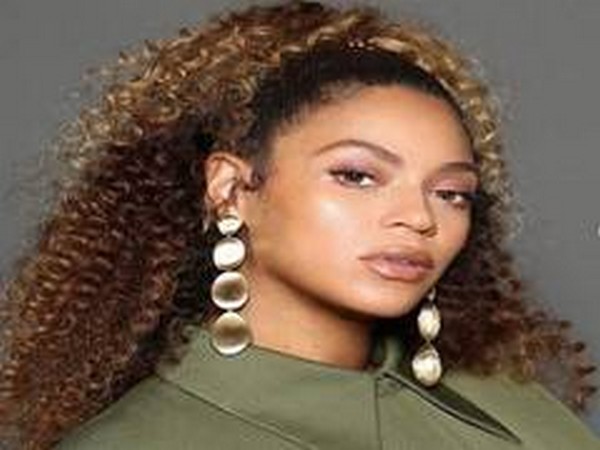 ---
Following is a summary of current entertainment news briefs.
Born in the Bronx: Grammys celebrate 50th anniversary of hip-hop
The 65th annual Grammys celebrated the 50th anniversary of hip-hop on Sunday with performances from some of the genre's top names, including Grandmaster Flash, Missy Elliott, Lil Wayne and Salt-N-Pepa. Questlove of the Roots curated the tribute performance and served as producer and musical director.
Beyonce breaks all-time Grammy wins record, Harry Styles claims album prize
Pop superstar Beyonce broke the record for most career wins at music's Grammy awards on Sunday but lost again in the prestigious album of the year category, this time to British singer Harry Styles. Beyonce added four Grammys to her collection, bringing her lifetime total to 32 and surpassing the tally of late classical conductor Georg Solti. She was nominated for nine awards this year.
Shania Twain dreams up joyful new music for post-pandemic celebrations
After a life-threatening bout of COVID-19, five-time Grammy winner Shania Twain hopes to bring joy to the world with her new album "Queen of Me". Like everyone else, the Canadian singer and songwriter was cooped up during the pandemic. But instead of navel gazing, Twain, 57, said she put herself in a playful frame of mind.
Disney's Hong Kong service drops 'Simpsons' episode with 'forced labor' reference
Walt Disney Co has cut an episode from the hit cartoon series "The Simpsons" that contains a reference to "forced labour camps" in China from its streaming service in Hong Kong, according to a check of the service. The episode "One Angry Lisa", which first aired in October on television, is not available on the U.S. company's Disney Plus streaming service in Hong Kong, according to a check by Reuters.
In Rio de Janeiro, Carnival returns full steam ahead; record tourism expected
Rio de Janeiro's famously colorful Carnival celebration will return in full force this month and is expected to generate nearly $1 billion in business, an all-time high, following the pandemic-related restrictions of years past. The streets of Brazil's second largest city will again play host to the free and wildly hedonistic parties, known as blocos, while the traditional samba schools will parade through the city's Marques de Sapucai Sambadrome.
NY Philharmonic lures LA's star conductor Gustavo Dudamel
The New York Philharmonic said on Tuesday that renowned Venezuelan conductor Gustavo Dudamel will become the orchestra's music and artistic director beginning in 2026, dealing a blow to the music world of Los Angeles. Known for his kinetic energy and bouncing curly hair, Dudamel has led the Los Angeles Philharmonic since 2009. He was hired by Deborah Borda, who is now the president of the New York Philharmonic.
New York Fashion Week: social media, economy could influence trends
Big brands and emerging labels will present their new collections at New York Fashion Week, which kicks off on Friday, seeking to entice trend-followers with their latest creations and perhaps some viral moments. From celebrity favorite Michael Kors to New York first-timer Heron Preston, more than 70 brands will be showcasing their autumn/winter 2023 designs around the city, according to the event's organizer, the Council of Fashion Designers of America (CFDA).
Salman Rushdie releases new novel six months after stabbing attack
Salman Rushdie's new novel "Victory City" will be published on Tuesday, nearly six months after a man repeatedly stabbed the writer onstage during a lecture in New York state in what was widely condemned as an attack on freedom of expression.
Rushdie, 75, was blinded in his right eye and his left hand was badly injured by the stabbing, which happened more than three decades after Iran instructed Muslims to kill Rushdie because of what religious leaders said was blasphemy in his 1988 novel, "The Satanic Verses."
(With inputs from agencies.)