Custom duty hike on precious metal articles to help boost domestic manufacturing activities: Commerce Min
---
PTI
|
New Delhi
|
Updated: 01-02-2023 20:22 IST | Created: 01-02-2023 20:18 IST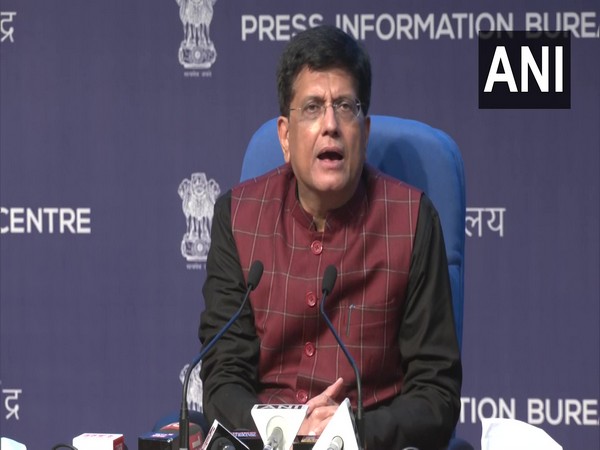 ---
Increase in customs duty on articles made of precious metals such as gold, silver and platinum will help boost domestic manufacturing activities, the commerce ministry said on Wednesday.
''Union Budget 2023-24 has a slew of measures to give a boost to exports and help accelerated growth of manufacturing in the country,'' it said.
The ministry also said the indirect tax simplification and rationalisation has a clear export-oriented focus.
According to the ministry, its recommendation on Lab Grown Diamond (LGD) has been accepted whereby the research grant of Rs 242 crore over a period of 5 years to IIT Madras has also been approved.
Reduction of duty on LGD seeds from 5 per cent to nil will result in reducing the cost of production of growers and make LGD exports globally competitive.
The recommendation for creating separate HS Codes for LGD has also been accepted and it would enable tracking the international trade in these diamonds, it said.
In trade parlance, every product is categorised under an HSN code (Harmonised System of Nomenclature). It helps in systematic classification of goods across the globe.
''Custom duty on articles of precious metals such as gold, silver and platinum has been increased from 20 per cent to 25 per cent thereby increasing the duty differential to 10 per cent over gold/silver/platinum bars,'' it said, adding that this will boost domestic manufacturing in the sector and result in import substitution.
Similarly, custom duty on imitation jewellery has been enhanced from 20 per cent to 25 per cent.
This will discourage cheap imports from China and encourage domestic manufacturing, it said.
Further the reduction in import duty of fish meal from 15 per cent to 5 per cent will make the shrimp industry more competitive in the country and boost exports.
The fish meal constitutes 40 per cent of the cost of production of shrimps.
''This will also prevent incidence of juvenile fishing which is used for fish meal in domestic production and will thereby improve our marine fish stock availability,'' the ministry said.
Import duty on compound rubber was proposed to increase from 10 per cent to 25 per cent and that has been agreed to.
The ministry said the decision will reduce the import of compound rubber and boost demand and prices for natural rubber produced in the country.
Measures to enhance business activities in GIFT IFSC ((International Financial Services Centres)), comprehensive review of existing financial sector regulations and support for digital payments will promote India's financial services exports in the long run, the ministry said.
Further, 30 international skill India centres announced in the budget will help in making Indian professionals globally competitive and will foster growth of services exports through various modes.
''Reduction of customs duty on components of mobile phones, lithium-based batteries, open cells for TV panels would go a long way in integrating into global value chain and enhancing India's exports of these products,'' it said.
Customs duty exemption has been provided for capital goods for manufacture of lithium – ion cells for batteries used in EVs.
This would help the automobile sector in maintaining its global competitiveness, it said.
(This story has not been edited by Devdiscourse staff and is auto-generated from a syndicated feed.)