Kerala Nipah alert: Health Minister to hold high-level meeting today
Kerala Health Minister Veena George will hold a high-level meeting today after two 'unnatural' deaths were reported due to fever at a private hospital on Monday.
---
ANI
|
Updated: 12-09-2023 11:19 IST | Created: 12-09-2023 11:19 IST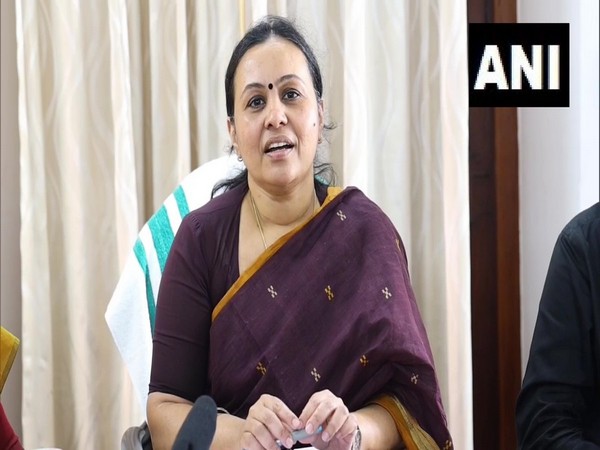 ---
Kerala Health Minister Veena George has convened a high-level meeting on Tuesday after two "unnatural deaths" were reported due to fever a day ago from Kozhikode district and health officials suspect Nipah virus infection behind the deaths. The deaths took place at a private hospital in Kozhikode and relatives of one of the deceased are in the Intensive Care Unit of the hospital, stated the health department.
The state department has also issued an alert in the district in the wake of two deaths after a review meeting chaired by State Health Minister Veena George. According to the Health Minister, on Monday morning a case of "unnatural death" was reported in Kozhikode yesterday and the deceased's close relatives were also admitted to the hospital.
The body of the deceased person has been kept in the mortuary and cremation will be done once the results are obtained, Minister George told reporters in Kozhikode. "The health department has started surveillance and sent samples to the National Institute of Virology. Another death was also reported and both the deceased persons were in contact," George said.
The first death took place on August 30 and the second death on Monday. "All health systems in the district are on alert. Orders have been issued to isolate the close contacts of the deceased persons. Result will reach by today evening and Nipah virus infection can be confirmed after that only," health officials said.
The health minister has directed local health workers to keep a close vigil in their areas. "If the results are positive, action will be taken according to the state Nipah protocols. A comprehensive assessment will be done," the health minister added.
As a precautionary measure, the Health Ministry has also directed to arrange an isolation facility in Kozhikode Medical College. "The samples of the two deceased and other three people, undergoing treatment have been sent to Pune for testing," the state health minister said.
There was a Nipah outbreak in the Kozhikode and Malappuram districts in 2018 and later in 2021, a case of Nipah was reported in Kozhikode. According to the World Health Organisation (WHO), Nipah Virus is caused by fruit bats and is potentially fatal to humans as well as animals. Along with respiratory illness, it is also known to cause fever, muscular pain, headache, fever, dizziness, and nausea. (ANI)
(This story has not been edited by Devdiscourse staff and is auto-generated from a syndicated feed.)