"Putin and Xi's absence won't make any difference": German Ambassador ahead of G20 Summit 
Ackermann said, "President Putin didn't attend the last Summit either. I think that was to be expected. We were a little surprised by the Chinese no-attendance by President Xi Jinping. But let me say very clearly, this is a G 20 plus meeting. I think when you the Chinese PM and not the Chinese President - it doesn't make a big difference."
---
ANI
|
Updated: 08-09-2023 13:05 IST | Created: 08-09-2023 13:05 IST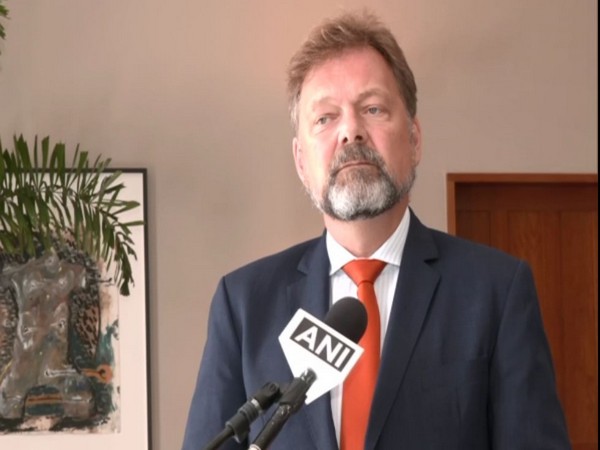 ---
German Ambassador Philipp Ackermann said that the absence of the Chinese President and the Russian President will not make any difference in the G20 Summit being held in New Delhi this year. In an exclusive interview with ANI, Ackermann said "President Putin didn't attend the last Summit either. I think that was to be expected. We were a little surprised by the Chinese no-attendance by President Xi Jinping. But let me say very clearly, this is a G 20 plus meeting. I think when you have the Chinese PM in attendance and not the Chinese President - it doesn't make a big difference."
"One should not let this Summit be overshadowed by the non-attendance of one President. I think the Chinese PM is a very good representative of China and China will make its voice heard at the table," the Ambassador added. The German envoy also endorsed India's move to invite the African Union for permanent membership in G20 and said his country supports India's call.
He said, "We wholeheartedly support this Indian endeavour to get the new member at the table in the form of the African Union. That will be the second big Union of countries, next to the European Union. We are completely in favour of it." The ambassador affirmed that India's presidency has elevated the G20 to the next level and hoped that the G20 outcome statement will be consented to by most of the G20 states.
Ackermann said, "They did this job in a very difficult time. This is maybe politically the most difficult G-20 presidency. We will see what happens during the weekend. We hope and are very confident that the Indian side will come up with a statement that will be at least consented to by most of the G 20 States." "This is the peak of a very successful and extremely impressive presidency. India has been like no other president before...It has elevated the G 20 to the next level I think. 500 meetings all over India...My respect and admiration goes out to the Indian protocols, to the Indian Sherpa, team, Amitabh Kant and the Indian Government," the German Ambassador added.
India is hosting G20 Leader's Summit in the national capital at the newly inaugurated Bharat Mandapam on September 9-10. The summit is being attended by more than 30 heads of state and top officials from the European Union and invited guest countries and 14 heads of international organisations. (ANI)
(This story has not been edited by Devdiscourse staff and is auto-generated from a syndicated feed.)