Ten aquapreneurs get 1.75 mn Swiss francs to tackle freshwater crisis
---
PTI
|
Davos
|
Updated: 18-01-2023 17:42 IST | Created: 18-01-2023 17:15 IST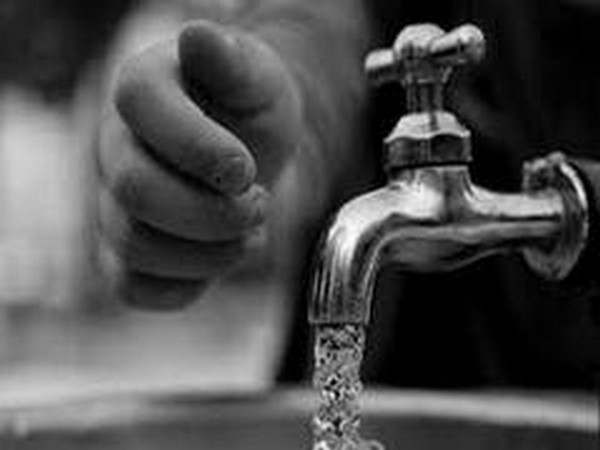 ---
The World Economic Forum on Wednesday announced that 10 water-focussed entrepreneurs will share 1.75 million Swiss francs in vital funding from India's HCL Group to tackle global freshwater crisis.
Securing the world's global freshwater ecosystems, under increasing threat from climate change, population growth and consumer demand, has become more critical than ever, the WEF said.
To tackle this escalating crisis, UpLink, the open innovation platform of the World Economic Forum, in partnership with global conglomerate HCL Group, announced 10 water-focused entrepreneurs who will share CHF1.75 million (USD 1.9 million) from HCL Group to scale their innovations.
After announcing the names at a session here at the WEF Annual Meeting 2023, HCL Tech chairperson Roshni Nadar Malhotra said the plan is to select ten such aquapreneurs every year over a five-year period, to make it a 50-member community.
Access to water plays a critical role in food production, education, job creation, health and well-being and the preservation of the natural world and is vital to achieving the UN's 2030 sustainability agenda.
However, global demand for water will exceed sustainable supply by 40 per cent by 2030, with huge implications for the global economy and society.
The 10 start-ups are the winners of the Global Freshwater Innovation Challenge, the first of five challenges under HCL and UpLink's Aquapreneur Innovation Initiative.
Launched in September 2022, the challenge called for innovative solutions that would strengthen data-driven decision making, improve freshwater resilience in the face of climate change and restore water quality around the world.
Through a USD 15 million investment over five years, HCL Group is supporting UpLink and the Forum's Global Water Initiative to launch a series of innovation challenges and create an innovation ecosystem for the global freshwater sector on UpLink.
The 10 water-focused entrepreneurs, or ''aquapreneurs'', were chosen from 227 solutions submitted to the challenge, and will now each receive CHF175,000 (USD 190,000) in vital funding from HCL Group.
Two of these innovators were selected to present their solutions at the WEF Annual Meeting here.
Of the two, US-based Epic Cleantec is a water technology company leading the water reuse revolution in the urban built environment.
Aaron Tartakovsky, CEO of Epic Cleantec, said Epic aims to use its next-generation technologies to drive circularity in water use and to work with policy-makers to reshape the water infrastructure in cities.
Kilimo, based in Argentina, uses big data and machine learning to verify, improve, and offset water usage in agriculture.
Tatiana Malvasio, Co-Founder and Chief Operating Officer, said: ''As founders from Latin America, we have first-hand experience with the tension between agriculture and water stress in our region.
''In response to this challenge, we set out to create a product that could help farmers reduce their water usage and be more efficient in their irrigation practices,'' she said.
Kilimo uses artificial intelligence to help farmers optimize irrigation and then be compensated for their participation in water stewardship initiatives.
The other entrepreneurs to be awarded prize money from HCL and support from UpLink include NatureDots and Indra Water from India.
Indra Water provides electrically driven, decentralized waste-water treatment solution with no added chemicals in its primary treatment.
NatureDots Private Ltd is derisking fisheries and water managers from ecological stressors, enabling remote-control and real-time monitoring of aqua-farms.
Other selected startups are Majik Water Technologies (Kenya), bNovate Technologies (Switzerland), Oneka Technologies (Canada), Openversum (Switzerland), RainGrid Inc (Canada), and Wateroam Pte Ltd (Singapore).
''We are delighted to announce the first beneficiaries of the Aquapreneur Innovation Initiative who have been selected after rigorous deliberation among a large panel of experts,'' Malhotra said.
She further added that ''the availability of fresh water is rapidly changing worldwide, creating a tenuous future requiring attention from policy-makers, the private sector and the public alike.'' ''Having witnessed the efforts of aquapreneurs who are finding solutions to challenges around existing freshwater resources, I am positive that we are all moving in the right direction for the future of our planet,'' she said while congratulating the ten awardees.
Olivier Schwab, Managing Director, World Economic Forum said ''these innovations are crucial to meet the increasing global demand for clean water and support the transition to a greener economy''.
''The Aquapreneur Innovation Initiative, launched by UpLink and HCL, will connect these world-class innovators to the resources, expertise and vital funding they need to scale and drive truly transformational change,'' Schwab added.
(This story has not been edited by Devdiscourse staff and is auto-generated from a syndicated feed.)