Chinese Foreign Minister Qin Gang slams US' Indo-Pacific strategy as 'Asian NATO', says bound to fail
---
PTI
|
Beijing
|
Updated: 07-03-2023 10:52 IST | Created: 07-03-2023 10:50 IST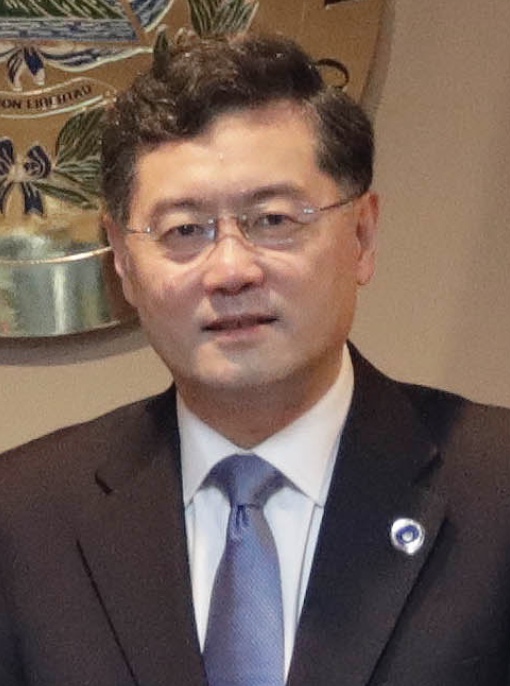 ---
Chinese Foreign Minister Qin Gang on Tuesday attacked the US' Indo-Pacific strategy, saying that it aims to "encircle" China with a regional version of NATO by forming ''exclusive blocs'' and is bound to fail.
Since its formation, China has been criticising the US Indo-Pacific strategy as well as the Quad grouping consisting of the US, India, Japan and Australia besides AUKUS comprising of Australia, the UK and the US alliance, saying that they were aimed at containing its rise.
"The US Indo-Pacific strategy while purportedly upholding freedom and openness to maintain security and prosperity in the region is an attempt to gang up to form exclusive blocs to provoke a confrontation by plotting an Asia Pacific version of NATO and to undermine regional integration through decoupling and supply chains", Qin said.
NATO is a leading intergovernmental military grouping of 30 member nations that was established in the aftermath of World War II. The grouping functions under the framework of collective security. The headquarters of NATO is in Brussels.
"No Cold War should be reignited and no Ukraine-style crisis should be repeated in Asia", he said addressing his first annual press conference on the sidelines of China's Parliament.
"The US claims to shape the strategic environment China operates actually reveals the purpose of its Indo-Pacific strategy that is to encircle China", he said.
"Such an attempt will only disrupt the ASEAN-centred open inclusive regional cooperation architecture and undermine the overall and long-term interests of the regional countries. It is bound to fail," Qin, who in last December succeeded Wang Yi, said in answering a question on the US Indo-Pacific strategy.
The Association of Southeast Asian Nations (ASEAN) is an international organisation that has 10 member countries in Southeast Asia: Brunei, Cambodia, Indonesia, Laos, Malaysia, Myanmar, the Philippines, Singapore, Thailand, and Vietnam.
(This story has not been edited by Devdiscourse staff and is auto-generated from a syndicated feed.)