AAP govt provided roads, water and sewer lines in unauthorised colonies in Delhi that were neglected earlier: Kejriwal
---
PTI
|
New Delhi
|
Updated: 21-09-2023 22:17 IST | Created: 21-09-2023 21:43 IST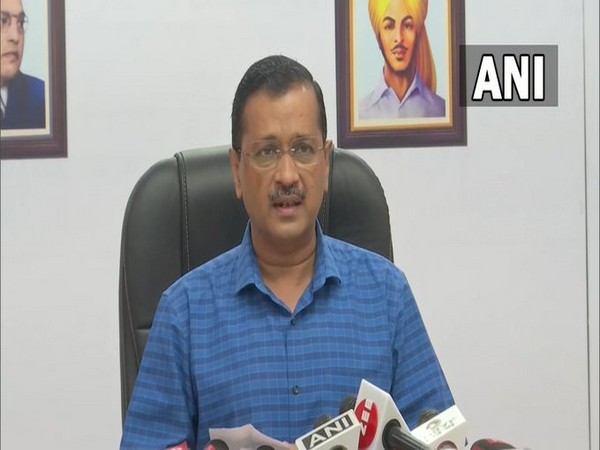 ---
The AAP government in Delhi has constructed roads with a cumulative length of 3,500 km and laid 2,500-km-long sewer and water pipelines in unauthorised colonies, Chief Minister Arvind Kejriwal said on Thursday.
Earlier those living in unauthorised colonies of Delhi were victims of politics and they were short-changed by politicians who made promises to them but did not do anything, Kejriwal said after inaugurating some development projects in Khirki Extension and Panchsheel Colony in south Delhi.
''I am not here to do politics. I only know how to work for the people,'' the Aam Aadmi Party (AAP) chief said, citing various works done by his government in its nine-year rule.
There are around 1,800 unauthorised colonies in Delhi and only 250 were provided with roads in the past. After the AAP came to power, 850 other colonies were provided with roads.
''We constructed 3,500-km-long roads in these colonies. It's not less than any miracle,'' he said, adding roads will be constructed in the remaining colonies by December this year.
He said that while 884 colonies were provided with water pipelines in the 70 years before his government assumed office in 2015, all the colonies got pipelines since.
A total of 2,500-km-long sewer and water pipelines were laid in the unauthorised colonies under his government, he stated.
The AAP government also laid sewer lines in 750 colonies while just 230 had the facility earlier, he said.
Kejriwal said although powers of his government were snatched through an ordinance (now replaced by the GNCTD Amendment Act, 2023), his government was working for the people of Delhi.
''I believe that unless every child is provided good education and every person good healthcare, India cannot become number one country in the world. We will do this wherever AAP forms government,'' said the AAP national convener.
Citing the ''dilapidated condition'' of government schools in the country, Kejriwal said the AAP government turned around its schools in nine years and now children from private schools were switching to them.
He also cited his government's works in the health sector through Mohalla Clinics and upgradation of government hospitals.
Under the free pilgrimage scheme of the AAP government, more than 75,000 elderly people of Delhi have been sent to various places in the country, he added.
(This story has not been edited by Devdiscourse staff and is auto-generated from a syndicated feed.)