Drone to deliver medicines, groceries to people in Kolkata's New Town area
---
PTI
|
Kolkata
|
Updated: 28-09-2023 22:09 IST | Created: 28-09-2023 20:24 IST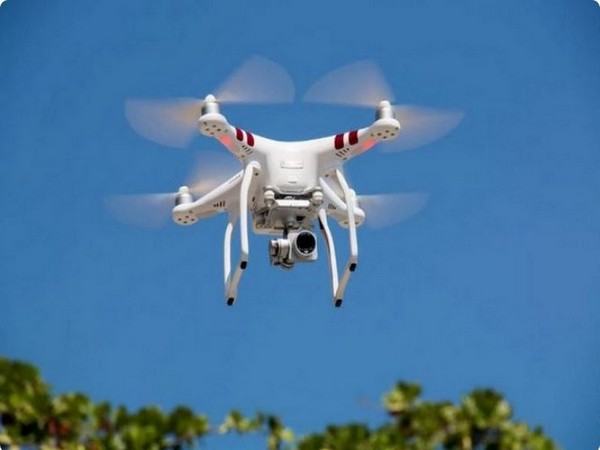 ---
People of Kolkata, especially the ones living in the New Town area, are likely to get various commodities such as medicines, groceries and food delivered to their doorsteps with the help of drones soon, as a Delhi-based logistics solution provider is planning such a move with the help of local authorities.
Capt Eshaan Khullar, the associate vice president of Skye Air Mobility Pvt Ltd, said the company has already made agreements with 10 -12 housing societies in New Town for the service as drones will help reduce the time taken in conventional ways of delivering goods.
"We want to start with New Town and then move to Salt Lake and other parts of Kolkata, besides going to the rural parts where connectivity is an issue, where going from point A to point B is a problem," Khullar told PTI on the sidelines of a presentation programme. He also said that the company is looking forward to partnering with various authorities such as the New Town Kolkata Development Authority (NKDA) to enable drone deliveries in housing societies across Kolkata and West Bengal.
''Tie-ups with societies are needed to create infrastructure. We create skypods where we drop the packages. These are kind of mailboxes placed in any society,'' Khullar said.
"The drone service can be very useful for carrying samples of pathological tests, for delivering life-saving drugs. This will be very useful when every minute counts," NKDA chairman Debasish Sen said after attending the presentation programme on Wednesday.
He said that police often need to create a green corridor for various medical reasons so that a patient or a product can reach its destinations fast.
Khullar said the company hopes to start delivery in New Town within two to three months and full-fledged operations are likely to begin within six months.
However, orders for delivery by drone have to be made through food aggregators and e-commerce sites with which the company has a tie-up.
Drones are used with permission from the Ministry of Civil Aviation and its associated agencies, he said.
The company said its drones are designed to deliver packages with weights ranging from 500 gms to 50 kg. The company is focused on streamlining drone deliveries as a mainstream logistics solution for healthcare, e-commerce, quick commerce, agri-commodity and other industries, Khullar said.
The company said that it has earlier also conducted the World's longest BVLOS (Beyond Visual Line of Sight) medicine delivery flight with Flipkart Health of 104 km between Baruipur and Medinipur in West Bengal, reducing the delivery time by 80 per cent compared to conventional means.
(This story has not been edited by Devdiscourse staff and is auto-generated from a syndicated feed.)