Wasn't at my best in Bangladesh, would go to bed feeling a lot better: Ashwin
---
PTI
|
Ahmedabad
|
Updated: 10-03-2023 19:36 IST | Created: 10-03-2023 19:36 IST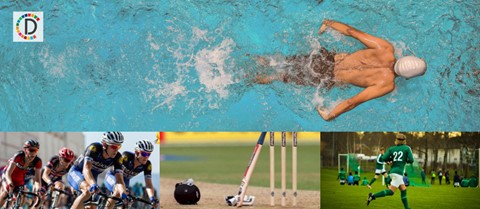 ---
Little tweaks in technique after an underwhelming tour of Bangladesh has worked wonders for Ravichandran Ashwin, who will go to bed on Friday night ''feeling a lot better'' as his spells against the Australians had ''more penetration''.
''You can go to bed feeling a lot better instead of having just three wickets in your kitty,'' Ashwin said after the end of second day's play in the series-deciding fourth Test.
''It does feel good as you end up with good bag of wickets, even if you dont bowl sometimes, you feel good about it. I will go to bed tonight a bit early and a bit happier.'' Ashwin has taken 24 wickets in the series so far with an innings left to bowl, but his 6/91 in 47.2 overs will certainly go down as one of his best efforts on a flat deck, after having got a chance to ply his trade on some of the spinner-friendly conditions.
''We expected the wicket to play well but not as slow as it did. So let's hope that it gets tougher to bat on as the game goes on,'' he said after claiming his 32nd five-wicket haul.
Asked what worked for him on the second day, when he got five wickets for 34 runs, the cricket scientist, as many affectionately call him, gave a detailed explainer.
''No one spell is better than the other. And I felt at various stages in this particular series, be it in Delhi, the numbers probably don't give you a five or six but the ball is coming out beautifully,'' he said.
Then he touched upon the technical part.
''...and whatever changes I have put in -- loading (getting into delivery stride), cocking my wrists (wrist position), all those things have proved that my spells have been a lot more penetrative. Probably it was in Bangladesh and I don't think I was at my best.
''However smaller changes that I have made has ensured that I have got enough purchase off the pitches, and it's done more in the air than what it did in Bangladesh.'' The flat deck didn't make his job easier and he had to try certain variations in changing his load up and wrist position during the spell.
''It wasn't a pitch where a lot was going for me so I had to use the scrambled seam, the drift and whatever was available, I would take it with both hands,'' was his frank admission.
About changing his load up in various spells, Ashwin said that he was trying to hurry batters on the back-foot since that was their propensity, particularly Usman Khawaja.
''The pace of the pitch allowed the batters to play a lot more off the back-foot. I did that in Australia as well during the last Border-Gavaskar Trophy and one of the idea is to force batsman to miss the pace or trajectory.'' Ashwin does like the complexities involved with the art of finger spin and wouldn't mind messing with the minds of batters.
''I felt pace off the pitch whenever I bowled, the trajectory was a bit fuller and batters tend to go on back-foot which Usman was doing throughout the game. Because a different wrist cock will get the seam in a different position. All these are complexities inside my head and how it comes out is how the batters see it.'' Game of second innings =============== Ashwin believes that the pitch is still pretty good for batting and it will be a game of one innings -- the second -- when batting might become slightly difficult.
''This is a game of second innings but we have to bat well and probably see some of our top order batters get a big score and have some chance and come out batting day after tomorrow, I will be cheering batters from bottom of my heart after a day like this as a bowler.'' Can the Indian openers score at more than three runs, or may be 3.5 an over, on day three? ''All I know is that there is enough rolling and enough cut grass that has gone underneath that surface. I play a lot of cricket in Chennai, where there is a lot of cut grass and rolling, and I expect the pitch to be nice and hard and probably break as the game goes on which I hope is not for next five sessions.'' Australia can protect talent like Green unlike India =============================== Ashwin praised centurion Cameron Green and spoke about how the Australian or English cricket system can nurture a talent like him.
''I hope you tuned into the IPL auction and hope you saw how Indian cricket fraternity rates Cameron Green,'' he answered to a question from one of the Australian scribes.
''Green, I think, is a fantastic player and the raw material that is available, tall, lovely levers, good batting sense, can hit the deck hard while bowling, moves pretty well, these are once-in-a-generation cricketer that you are talking about.'' ''However, we come from different countries, India is very different. We can't protect such players for longer periods of time. It is perform or perish (in India). ''In countries like Australia and England, these cricketers are groomed pretty well. Expect Cameron Green to be a wonderful cricketer down the line,'' Ashwin sounded really excited talking about the newest star in the Aussie cricketing horizon.
(This story has not been edited by Devdiscourse staff and is auto-generated from a syndicated feed.)