Soccer-Shocked Koeman says Dutch need drastic improvement after horror week
"I've never had such a week in my previous national coaching stint and I hope that it doesn't happen again either." The Dutch had their changes against the team ranked 200 with 72% possession and 49 attempts on goal but were stymied by stout defence, although Koeman did not want to use that as an excuse.
---
Reuters
|
Rotterdam
|
Updated: 28-03-2023 15:01 IST | Created: 28-03-2023 15:01 IST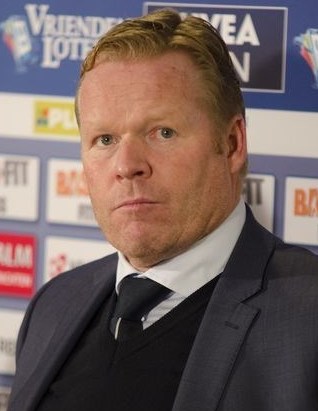 ---
Irritated Netherlands coach Ronald Koeman said he was shocked by his team's performance in his first week back in charge of the national side and drastic improvement is needed. It was not the return Koeman was looking for at the start of his second stint after replacing Louis van Gaal as the Dutch got off to lukewarm start in the Euro 2024 qualifiers.
"We have to improve, I'm quite shocked by what I have seen," he said. A virus saw five players drop out last week before they went to Paris and were handed a sobering 4-0 thumping by France. Hopes of a spirited response in Monday's match against minnows Gibraltar did not materialise.
Although the Dutch won 3-0 at the Feyenoord Stadium, with two goals from defender Nathan Ake, Koeman made no effort to hide his dissatisfaction. "It was not good, I'm quite disappointed. It really must be better. We also need to get fitter. This was really too little," Koeman told reporters.
He had hoped for better. "It was a bad week, a lot of players got sick at first. Then we lost heavily to France and even against Gibraltar it was not enough. It will have to get better soon. "I've never had such a week in my previous national coaching stint and I hope that it doesn't happen again either."
The Dutch had their changes against the team ranked 200 with 72% possession and 49 attempts on goal but were stymied by stout defence, although Koeman did not want to use that as an excuse. "It is difficult but, of course we did score enough goals. I found we were imprecise from the start, sloppy at times. With a little more sharpness, more goals would have been scored. It was much less than I had hoped for."
The Dutch will need to make a major step up because they are next in action in the Nations League in June, which they host. They play Croatia in Rotterdam on June 14 and will go into either the final or third-place playoff against Italy or Spain four days later. "These are major opponents and I think it will be important that we have a full squad."
The Dutch played without key midfielder Frenkie de Jong against France and Gibraltar. "And Cody Gakpo and Matthijs De Ligt couldn't play a whole match, and Memphis Depay got injured," said Koeman. "But our level will have to go up. Too many players did not play well enough."
(This story has not been edited by Devdiscourse staff and is auto-generated from a syndicated feed.)