AI changing the world from marketing to disaster management: Jacob George, CEO, cmercury
"Marketing Automation has changed the face of marketing," said George. "During Nepal earthquake in 2015, AI was used for the first time ever in any relief efforts- to process the overwhelming amount of data generated by phones and social media to locate victims, provide aid and navigate challenging terrain. AI facilitated rescue efforts in a big way that government machinery couldn't have done otherwise," he added. Read the Full Interview.
Siddheshwar Shukla
|
Updated: 18-07-2019 19:49 IST | Created: 18-07-2019 19:35 IST
---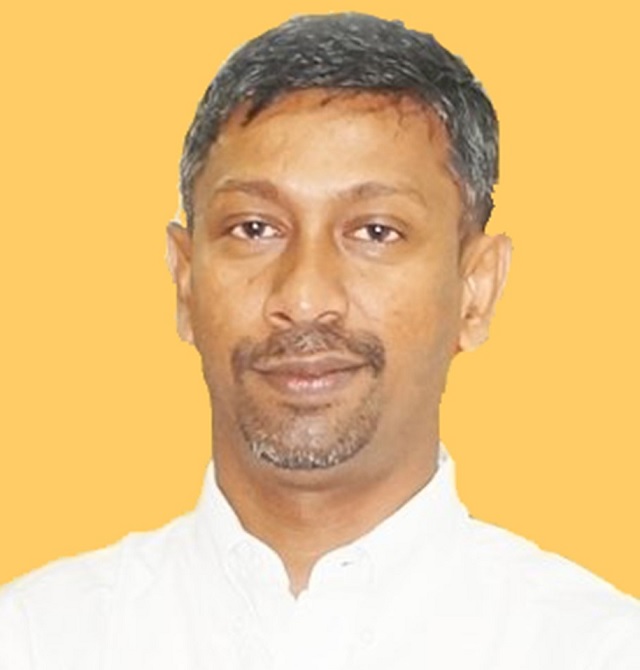 cmercury, a leading StartUp in the field of ML (Machine Learning) based Marketing Automation (MA), has recently been picked up from amongst 200 plus StartUps by the Indian Institute of Management (IIM), Kozhikode for incubation under IIMK LIVE – a business incubator and entrepreneurship development centre – of the prestigious institute in Kerala. In an exclusive interview with Siddheshwar Shukla, Associate Editor, Devdiscourse, Mr. Jacob M. George, CEO cmercury shares the journey of his organization, his vision and scope of Artificial Intelligence (AI) in achieving SDG 2030 set up by the United Nations. Edited Excerpts:
Siddheshwar Shukla: As a startup, how do you look at your journey so far?
Jacob George: In one word, it has been exhilarating. We have had as many if not double the amount of challenges for each opportunity that knocked on our door.
Over the past 2 years, we have had ups and downs but we are thankful that amidst all the challenges we have developed a strong marketing automation suite. Getting hand-picked this year by IIMKLIVE, the prestigious IIMK's startup incubation programme is a testimony to the promise our technology holds. cmercury has been one of the 8 startups chosen by the Kerala Startup Mission (KSUM) to represent KSUM in Singapore this year. Team cmercury has made this possible by their hard work and team spirit.
Shukla: Which are your operational areas?
George: Our operational areas include Digital Marketing, Campaign Management, and Marketing Automation solutions. Email & SMS marketing, Exit Intent Popup, Browser Push notifications, and Predictive Recommendations are our core competencies.
Shukla: How do you view the scope of MA in the domestic and international market?
George: Marketing Automation has changed the face of marketing. From a traditional one-size-fits-all to a highly personalized form of marketing that covers the entire customer journey. Marketing Automation makes it possible to influence all customer touch-points, seamlessly. To understand the scope of marketing automation in domestic and international markets, we only need to look at the mobile and internet penetration graphs - as more and more people embrace the internet and mobile, it would no longer be seen as just another medium, rather it would be the only way brands can interact and influence their customers.
Shukla: How, in your views, IIMK LIVE will help cmercury in achieving its business aspirations?
George: With the number of innovative startups increasing at a fast pace, IIMK LIVE serves as a great supporting platform for the best to grow and flourish. More than just an incubation center, the IIMK LIVE provides world-class mentorship and learning opportunities which will enable cmercury to expand to wider horizons in the Marketing Automation arena.
Shukla: As a StartUp, how do you view the Budget 2019?
George: The schemes introduced in favor of startups in budget 2019 are welcoming. I believe this will help bolster the emerging trend of entrepreneurship and startup ecosystem in India.
Shukla: Are you focused on the domestic market or looking at overseas avenues as well?
George: We go where our customers are. As a digital marketing solutions provider, we find pleasure helping brands all over the world.
Shukla: There is a general perception that the applications of AI like MA are killing jobs. However, the defenders argue that it is replacing old kind of jobs with the new ones. What is your view on this issue?
George: It is true to some extent that automation replaces the jobs that are repetitive in nature. But at the same time, it will create new job opportunities. Hence, it can't wipe out the jobs that still require manual intervention or major creative inputs, at least for a long time to come.
Shukla: AI/MA often comes in conflict with individual privacy. The social and human right activists from across the globe have been expressing concerns on violation of individual privacy. What is your stand on these concerns?
George: With more users knowingly or unknowingly leaving a trail of rich data behind, especially on social forums, it's possible for that data to be misused by companies as we have seen earlier. As an emerging marketing automation suite, we are very vigilant about this. We strictly adhere to data and privacy policies in the markets in which we operate.
Shukla: How do you see the scope and opportunities of AI for developing nations of African, Latin American and Asia-Pacific region?
George: AI has immense possibilities in the social sector, especially in the context of developing nations. An example that comes to my mind is the Nepal earthquake that claimed thousands of lives in 2015. AI was used for the first time ever in any relief efforts- to process the overwhelming amount of data generated by phones and social media to locate victims, provide aid and navigate challenging terrain. AI facilitated rescue efforts in a big way that government machinery couldn't have done otherwise.
In some countries in Africa where medical knowledge and resources are minimal, and human medics not easily available, AI-powered medical expert systems can help lift the country onto the next step in enhancing their health care services. In Latin America, companies are taking even more interest in AI with many of their traditional sectors like agriculture, manufacturing, and commodities ready to take the next leap with the help of AI.
Shukla: Whom do you think are your competitors in the market - Domestic and International?
George: Our marketing automation suite caters to various channels namely Email, Web and Mobile. By virtue of our presence in various channels, we compete with several companies offering some of the services that we offer or offering the entire gamut of our services.
Shukla: Among your focused areas, e-commerce seems on priority. How c-mercury is applying AI/MA in the eCommerce sector?
George: Ecommerce brands are embracing marketing automation solutions to thrive in the dynamic and fiercely competitive market place. cmercury's predictive email marketing and triggered conditional messaging are helping clients with a multifold increase in ROI. With machine learning, we are moving away from the traditional email blasts to addressing customer segments based on their unique behavior. Right from emails to product recommendations, every touchpoint along the customer journey is personalized now, thanks to machine learning.
It's gratifying to see our efforts pay off when our e-commerce customers report good customer retention rates and improved ROI, made possible with the aid of predictive recommendations. It may sound ironic, but the technology is indeed helping our clients/brands get up close and personal with their users.
Shukla: Do you think AI/MA can contribute the nations in achieving Sustainable Development Goals (SDGs) set up by the United Nations in 2015 for the year 2030? If yes, how?
George: As I mentioned earlier, AI/ ML will continue to play a big role in the social sector. To achieve the SDGs set up by the UN, we need more integrated and focused action on challenges in the social, environmental and economic fronts. I think with adequate data made available, it's possible. But the biggest challenge before governments is to have access to adequate data pertaining to their population and resources.
---
FIRST PUBLISHED IN:

Devdiscourse