Digvijaya Singh's remark: "Congress' DNA is in favour of Pakistan," says Madhya Pradesh CM Chouhan
MP CM Shivraj Singh Chouhan hits back at Congress leader Digvijaya Singh for raising questions over the surgical strike in Pakistan's Balakot after the Pulwama attack in 2019.
---
ANI
|
Updated: 24-01-2023 12:21 IST | Created: 24-01-2023 12:21 IST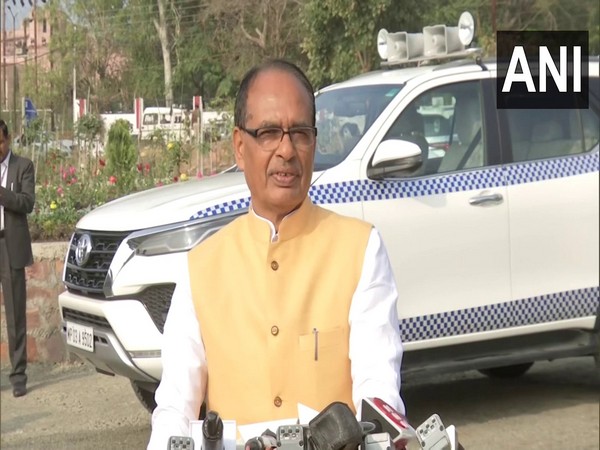 ---
"DNA of the Congress is in favour of Pakistan," Madhya Pradesh Chief Minister Shivraj Singh Chouhan said here on Tuesday while hitting back at Digvijaya Singh for his surgical strike-remark. "The DNA of the Congress is in favour of Pakistan. Sometimes they (Congress) ask for proof of surgical strike and at times proof of the existence of Ram. And now again Digvijay Singh asks for proof of surgical strike while walking in Bharat Jodo Yatra. Singh is doing a sin of demoralising the soldiers. He is showing that he is standing with Pakistan," Chouhan told reporters in the state capital Bhopal on Tuesday morning.
Digvijay Singh on Monday said while the BJP government at the Centre claims to have carried out a surgical strike against Pakistan, there was no proof of it. "They (Centre) talk about surgical strikes and that they have killed so many of the terrorists but there is no proof," said the Congress leader in his address in Jammu during the ongoing Bharat Jodo Yatra.
The BJP leader also questioned Rahul Gandhi, stating how "Tukde-tukde gang" is walking him in the Yatra. "I want an answer from Congress leader Rahul Gandhi, what kind of Bharat Jodo Yatra is this? Tukde Tukde gang is walking with you, the morale of the army is being lowered and Rahul Gandhi is also raising questions about the army's strength. It is not patriotism. At least the Congress should not commit the sinof lowering the morale of the army," the chief minister said.
Chouhan further alleged that Madhya Pradesh was once the stronghold of SIMI (Students' Islamic Movement of India) during the tenure of Digvijay Singh government in the state. On February 14, 2019, a CRPF convoy was attacked by militants in Kashmir's Pulwama, in which 44 Indian jawans lost their lives.
Striking back, on February 26, 2019, Indian Air Force fighter jets targetted an advanced terror training camp of Jaish-e-Mohammed in Pakistan's Balakot. The day after, Islamabad attempted to target Indian military installations but was thwarted by the IAF. (ANI)
(This story has not been edited by Devdiscourse staff and is auto-generated from a syndicated feed.)