Following are the top foreign stories at 2030 hours
PTI
|
New Delhi
|
Updated: 13-06-2019 20:38 IST | Created: 13-06-2019 20:38 IST
---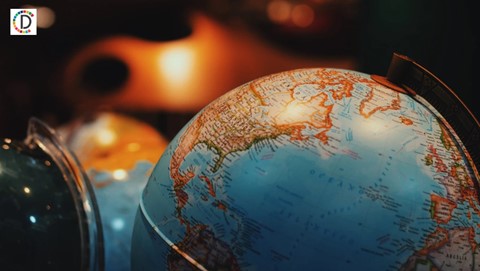 FGN45: PM-XI-PAK Bishkek: Prime Minister Narendra Modi Thursday raised the issue of cross-border terrorism emanating from Pakistan during his talks with Chinese President Xi Jinping here and said India expects "concrete action" by Islamabad to create an atmosphere free of terror for the resumption of dialogue.
FGN51: SCO-PM-LD PUTIN
Bishkek: Prime Minister Narendra Modi on Thursday met Russian President Vladimir Putin here and the two leaders reviewed all aspects of bilateral relations to further strengthen the strategic relationship.
FGN41: SCO-PM-LD XI Bishkek: Prime Minister Narendra Modi Thursday said he had an "extremely fruitful meeting" with Chinese President Xi Jinping on the sidelines of the SCO Summit here and discussed the full spectrum of bilateral relations as they vowed to work together to improve the economic and cultural ties.
FGN38: US-POMPEO-INDIA-ECONOMY
Washington: India is a perfect partner and great place for the US to figure out how to grow the economies of the two countries and get win-win solutions, US Secretary of State Mike Pompeo has said as he pushed for the further liberalisation of the Indian economy.
FGN42: POMPEO-MODI-ELECTION Washington: US Secretary of State Mike Pompeo has said he knew Narendra Modi would be re-elected as India's Prime Minister and was not surprised by his landslide victory in the general election.
FGN50: PAK-INDIA-AIRSPACE
Lahore: Pakistan on Thursday extended its airspace ban along its eastern border with India for the third time till June 28, according to a notice issued by the country's Civil Aviation Authority (CAA).
FGN40: LANKA-INTEL-CHIEF Colombo: Major General Ruwan Kulatunga will be Sri Lanka's new chief of National Intelligence after President Maithripala Sirisena sacked his predecessor for blaming him for failing to avert the Easter Sunday terror attacks.
FGN47: UK-JOHNSON-LD POLL
London: Boris Johnson Thursday won the highest number of votes in the first round of the UK's leadership poll, securing his position to succeed outgoing British Prime Minister Theresa May, with the field of candidates narrowed to seven from 10.
FGN53: GULF-3RDLD TANKERS Dubai: Suspected attacks left two tankers in flames in the waters of the Gulf of Oman Thursday, sending world oil prices soaring as Iran helped rescue stricken crew members. (AFP)
FGN26: US-POMPEO-LD MODI
Washington: Citing the popular election slogan "Modi hai to mumkin hai", Secretary of State Mike Pompeo has expressed confidence in taking the Indo-US strategic ties to the next level and said the two leading democracies have an "incredibly unique opportunity" to move ahead, including to make sure a free and open Indo-Pacific.
FGN30: US-POMPEO-CRICKET Washington: US Secretary of State Mike Pompeo has described the ICC Cricket World Cup 2019 as one of the most important global events of the day, saying that the tournament, which captures the attention of billions and billions of people, has a major potential to change the world.
PTI SCY
SCY
---