Adventures Unveiled: Exploring Earth's Most Enchanting Theme Parks
Join us on an enchanting journey through some of the world's most captivating theme parks, where imagination knows no bounds and magical memories await. From immersive experiences to cherished characters, these destinations are perfect for adventurers of all ages. 🎢🌍✨
---
Devdiscourse News Desk
|
Updated: 30-08-2023 17:19 IST | Created: 30-08-2023 17:19 IST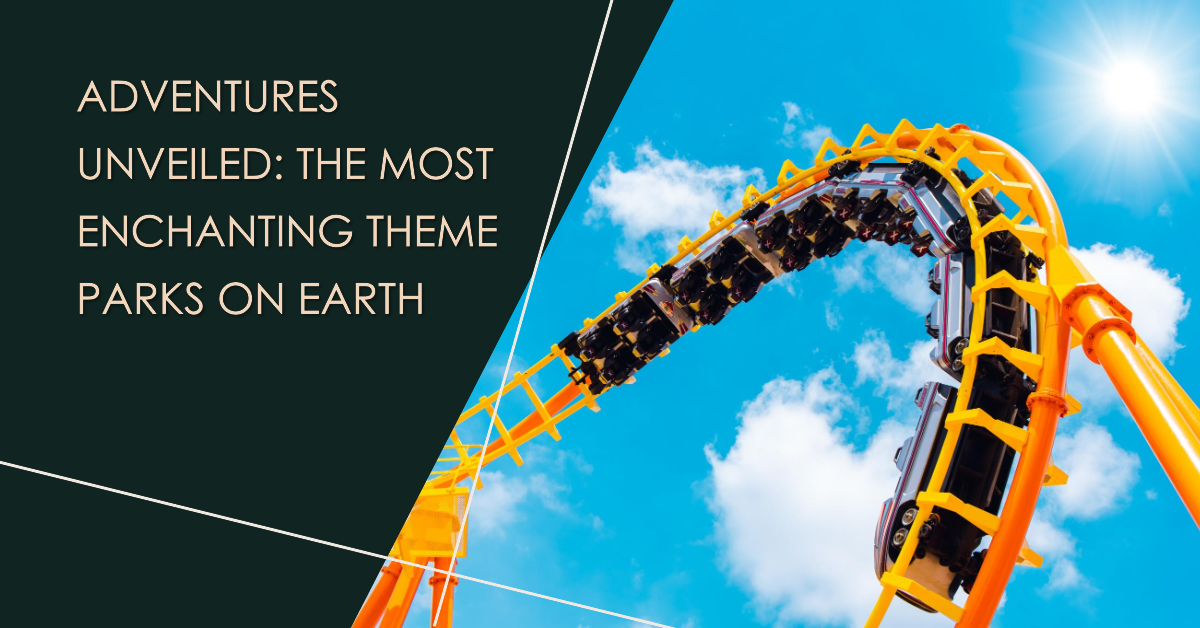 ---
In a world where imagination knows no bounds, theme parks stand as vivid testaments to human creativity and innovation. These havens of wonderment bring cherished characters and beloved stories to life, offering visitors of all ages a chance to escape reality and embark on magical journeys. From the tropical shores of the Dominican Republic to the heart of Japan's animation legacy, let's explore some of the world's most captivating theme parks that promise to awaken your inner child and create lasting memories.
Katmandu Park, Punta Cana, Dominican Republic
Tucked away in the mesmerizing landscapes of the Dominican Republic, Katmandu Park is a true treasure trove of adventure. With a backdrop of azure seas and palm-fringed beaches, this park combines thrilling rides, interactive experiences, and a touch of local culture. From the enchanting House of Magic to the daring Expedition Golf, visitors can explore the fusion of reality and fantasy while indulging in the island's vibrant spirit.
Super Nintendo World, California
Gaming enthusiasts and nostalgic souls alike find solace in the immersive realm of Super Nintendo World. Nestled in California, this park offers a symphony of colors, sounds, and experiences inspired by the iconic video games that have shaped generations. From navigating the Mushroom Kingdom to competing in real-life Mario Kart races, visitors step into the pixelated landscapes of their favorite games, creating a bond between the digital realm and reality.
Ghibli Park, Japan
Japan's rich animation legacy comes to life at Ghibli Park, a place where the lines between reality and Studio Ghibli's enchanting films blur. Nestled in the picturesque Aichi Prefecture, visitors stroll through the landscapes of classics like "My Neighbor Totoro" and "Spirited Away." The park's ethereal beauty, with lush gardens and charming architecture, captures the essence of Ghibli's magic, making it a haven for dreamers and believers in the extraordinary.
Legoland Korea Resort, South Korea
In the heart of South Korea, imagination takes on a colorful form at Legoland Korea Resort. Constructed from countless bricks, this park boasts an array of rides, shows, and creative experiences designed to inspire young minds. From building towering structures to embarking on thrilling quests, visitors are encouraged to explore, create, and learn while surrounded by the iconic Lego aesthetic.
Columbia Pictures Aquaverse, Thailand
Dive into a world of cinematic adventure at the Columbia Pictures Aquaverse in Thailand. This water park blends the excitement of movies with exhilarating aquatic experiences. With attractions inspired by beloved films like "Ghostbusters" and "Jumanji," visitors can plunge into a realm where the silver screen's magic mingles with the refreshing waves, offering a one-of-a-kind fusion of fantasy and reality.
Lotte World Adventure Busan, South Korea
Lotte World Adventure in Busan, South Korea, beckons visitors with a mix of thrilling rides and enchanting attractions. As a perfect getaway for families, this park offers a delightful blend of entertainment and relaxation. From heart-pounding roller coasters to charming parades, Lotte World Adventure captures the essence of joy and togetherness, reminding us of the importance of shared experiences.
Peppa Pig Theme Park, Florida
The beloved world of Peppa Pig comes alive in Florida, offering younger visitors a chance to immerse themselves in the whimsical universe of the adorable piglet and her friends. With vibrant rides, interactive play zones, and live shows, this theme park caters to the youngest adventurers, sparking their imagination and fostering a sense of wonder from an early age.
Genting SkyWorlds Theme Park, Malaysia
Perched amidst the lush mountains of Malaysia, Genting SkyWorlds Theme Park is a testament to the grandeur of human ambition. This sprawling park boasts an array of attractions that celebrate global cultures and iconic intellectual properties. From exploring ancient myths to stepping into futuristic worlds, visitors embark on a journey that transcends borders and eras, all while enjoying breathtaking views.
Conclusion: As we traverse the globe through the lenses of these enchanting theme parks, it becomes evident that they are not mere playgrounds but gateways to new dimensions of joy and imagination. Each park has a unique essence, yet all share the common goal of igniting our sense of wonder and rekindling the flame of childhood awe. From the Dominican Republic to Malaysia, these destinations stand as beacons of human creativity and a testament to the remarkable power of storytelling and shared experiences. So, whether you're chasing adventures in a tropical paradise or diving into the realms of animation, these theme parks promise memories that will last a lifetime.