Adani row: Indian regulators are very competent to handle the situation, says Piyush Goyal
---
PTI
|
Chennai
|
Updated: 04-02-2023 17:07 IST | Created: 04-02-2023 16:56 IST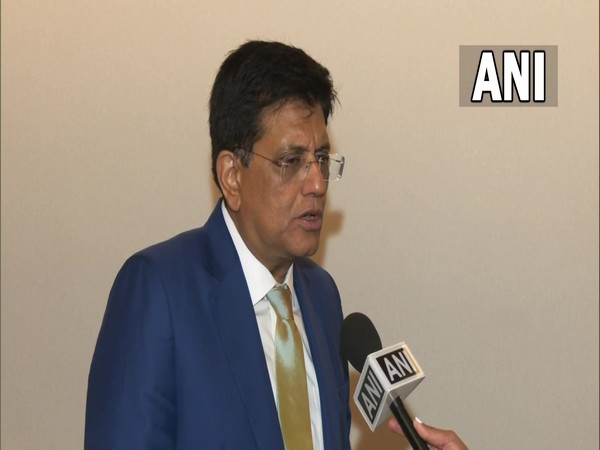 ---
Union Minister for Commerce and Industry Piyush Goyal on Saturday said regulators are very competent to handle the situation and will take appropriate action, regarding the allegations of fraud against billionaire Gautam Adani's companies that triggered an unprecedented stock crash.
He also termed the opposition stalling the Parliament's proceedings on the issue as ''unfortunate''.
''The regulators in India are very competent and our financial markets are amongst the most respected and well regulated markets in the world. As regards the loss, that's the share market's valuation loss, not the loss of any individual or people's wealth,'' Goyal told reporters here.
Responding to opposition's criticism that the government is shying away from discussion on the Adani issue, and about USD 100 billion loss, he said, investments in shares and stocks go up and down, that's a part of investment, but nowhere have the people of India lost those levels of sums that is mentioned (USD 100 billion).
The financial institutions have already clarified that their money is absolutely secured and safe, the Minister said, adding the two principal organisations LIC and State Bank, have both come out with details.
''I think it is a matter of a private company, a report which has been brought out by a foreign agency, based on which some of the allegations have been made, whatever regulators need to do, they will take appropriate action on that,'' he said.
Stating that in the stock market nowhere in the world anybody gives any guarantees, while further responding to a question the Minister said, but banks and financial institutions are continuously monitoring the situation. ''I can assure you that our regulators are very competent to handle the situation.'' Adani Group has lost more than USD 100 billion in market value since Hindenburg Research accused it of stock manipulation and accounting fraud in the January 24 report.
The group has denied any wrongdoing and has threatened to sue Hindenburg.
Asked about the opposition's criticism that the SEBI is not taking any action, Goyal said, ''well that's the opposition's allegation, we don't know what steps they are taking, what information they are gathering. Only SEBI can talk about it.'' SEBI is an autonomous regulator and takes decisions independently, he added.
To a question on Parliament being stalled on the issue, Goyal, who is also the Leader of the House in Rajya Sabha said, it is very unfortunate, Parliament is a forum for dialogue and debate.
''We were to have a debate to discuss the performance of the government, articulated in the President's address, and it was an opportunity for the opposition also to place their view points and let the country know what their view is about our performance, instead of that they are stalling Parliament,'' he said.
He also urged the opposition to allow the discussion on the motion of thanks to the President's address and the budget.
Not wanting to respond to a question, whether the Adani issue has become an instrument to attack PM Narendra Modi and his government, the Minister said, ''I would not like to venture a comment of that nature. I think the people of India are smart and they will make their own judgement.''
(This story has not been edited by Devdiscourse staff and is auto-generated from a syndicated feed.)