Lawmakers from CM Shinde-led Shiv Sena won't win next election, claims Sanjay Raut
---
PTI
|
Mumbai
|
Updated: 27-09-2023 16:12 IST | Created: 27-09-2023 16:12 IST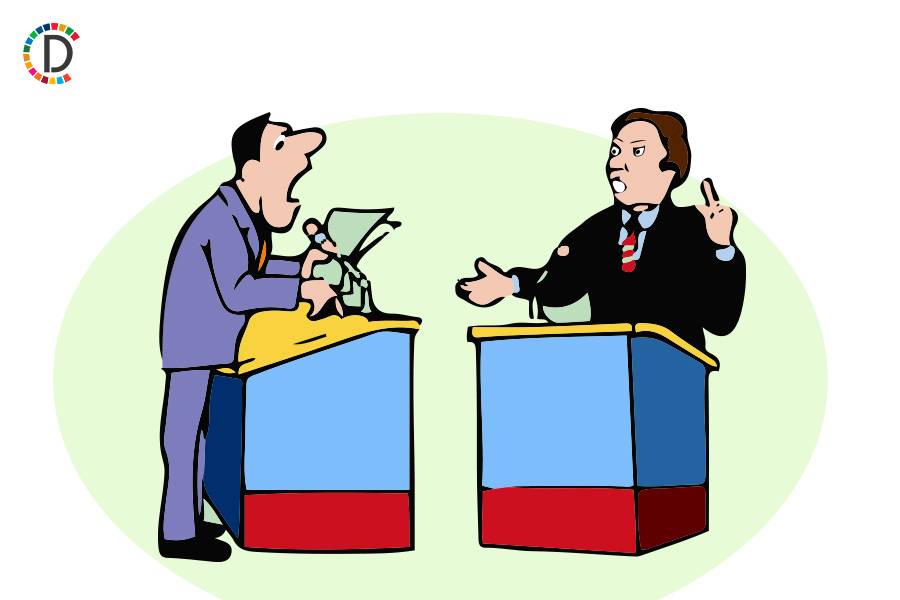 ---
Shiv Sena (UBT) MP Sanjay Raut on Wednesday claimed that lawmakers from the Shiv Sena led by Maharashtra Chief Minister Eknath Shinde will not win the next election.
Speaking to reporters here, Raut also claimed that CM Shinde was keen on a foreign tour, while farmers in parts of the state were staring at crop losses due to erratic rainfall.
Asked about the possibility that Shinde's side may issue a whip against four Shiv Sena (UBT) MPs for skipping voting on the women's reservation bill in Parliament, Raut said, ''It is a trivial matter for us that they would issue a whip against four of our Lok Sabha members.'' ''They (Shinde group lawmakers) should first know that none of them are going to win the next election,'' the Rajya Sabha member claimed.
A revolt led by Shinde in June last year led to a split in the Shiv Sena and collapse of the Uddhav Thackeray-headed Maha Vikas Aghadi government in the state.
Raut said Shinde had plans to visit some foreign countries to attract investment, and claimed the CM cancelled his plans only after a critical post on X by Sena (UBT) leader Aaditya Thackeray.
''Instead of trying to attract FDI from his foreign tour, Shinde should first bring back the investment that was supposed to come to Maharashtra but went to a neighbouring state,'' he said. Shinde's visit to the United Kingdom and Germany, scheduled from October 1 to 8, has been postponed, an official from the CMO said on Tuesday, adding the new dates are being worked out.
Asked about reports of Shinde-led group citing water scarcity and and other issues in the state leading to postponement of his foreign tour, Raut sarcastically said, ''Did he come to know about all those challenges only after Aaditya tweeted? We should be thankful to CM Shinde for showing such sensitivity.'' ''Why did he (CM Shinde) not visit Nagpur, which was literally submerged due to illegal constructions and encroachments. There are farmers likely to lose their crops because of the erratic rains, but Shinde seems to be keen on his foreign tour,'' the Sena (UBT) leader claimed. ''When the people of Nagpur were reeling under heavy rains, Shinde invited film stars to his official residence (in Mumbai). He should not forget that solving people's problems is his duty. Farmers are protesting against imposition of export duty on onions, but he does not pay attention,'' Raut said.
On the meeting between Union Commerce Minister Piyush Goyal and onion traders from Maharashtra remaining inconclusive, the Sena (UBT) leader said, ''It is unfortunate. The issue pertains to Maharashtra and the minister was in Mumbai. Still, he asked everyone to meet him in Delhi later.'' Raut also taunted Deputy Chief Minister Ajit Pawar, saying he does not have enough rights to take right decisions. ''Pawar was present at the meeting aimed at finding a solution to onion traders' demand, but he failed to do it. He does not have enough rights to take right decisions. It is saddening to see farmers' onions worth Rs 100 crore getting stuck and the government not paying enough attention to it,'' he said. Raut dismissed as rumours the reports that Ajit Pawar's wife Sunetra Pawar is likely to contest the next year's Lok Sabha election against Nationalist Congress Party (NCP) MP Supriya Sule from the Baramati constituency. ''I know the Pawar family and I can tell you that it is merely a rumour. There is no truth in it. It will not happen. However, no matter who contests against Sule, she will definitely win this election as well,'' he said.
(This story has not been edited by Devdiscourse staff and is auto-generated from a syndicated feed.)