Ravichandran Ashwin wants ICC Cricket World Cup matches in India to start at 11:30 AM to minimise dew factor
On his Youtube channel, Ashwin gave the first ODI between India and Sri Lanka as an example to put his point forward. The match saw India score a total of 373 and they kept the dew factor in mind while batting. But Lanka fought really well and crossed the 300-run mark themselves, thanks to a century by skipper Dasun Shanaka. India won the match by 67 runs and Ashwin felt that the margin does not reflect how dominant India was that day
---
ANI
|
Updated: 15-01-2023 17:22 IST | Created: 15-01-2023 17:22 IST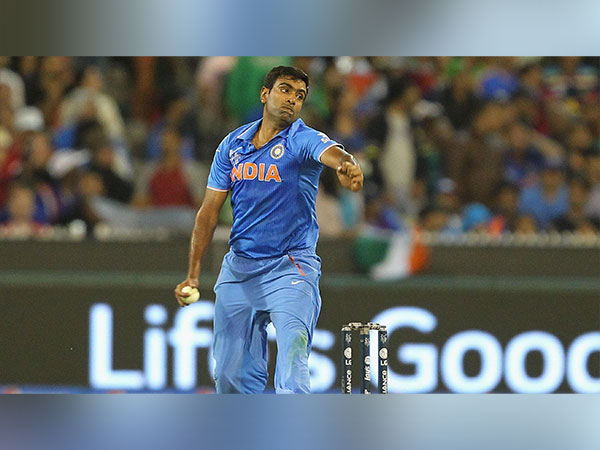 ---
Indian spinner Ravichandran Ashwin wants the ICC Cricket World Cup matches, which will be hosted by India in its entirety for the first time ever this year, to start at 11:30 AM in the morning to minimise the dew factor, which he opines gives chasing teams an advantage. Ashwin wants the matches to begin at 11:30 AM, a full two hours earlier than the usual start of day-night ODI matches in the country.
On his Youtube channel, Ashwin gave the first ODI between India and Sri Lanka as an example to put his point forward. The match saw India score a total of 373 and they kept the dew factor in mind while batting. But Lanka fought really well and crossed the 300-run mark themselves, thanks to a century by skipper Dasun Shanaka. India won the match by 67 runs and Ashwin felt that the margin does not reflect how dominant India was that day. "India batted beautifully on a slow wicket and posted a score well above par. Still, they ended up having to fight tooth and nail [to win]," he said on his channel as quoted by ESPNCricinfo.
"The quality difference between the teams is not coming through - dew is narrowing that gap if you happen to lose the toss." "My suggestion - or rather my opinion - for the World Cup is to look at what venues we are playing in, and at what times. Why should we not start matches at 11.30 am during the World Cup?," Ashwin concluded.
Day-night ODIs in India extend well into primetime TV hours after starting at 1:30 PM. While starting matches early could produce more fair matches, broadcasters could be at risk of losing viewership to an extent. Ashwin however feels that fans would tune in to watch World Cup matches irrespective of the timing. "People will bring up television viewers and broadcasters, and say that people would not latch on and watch at that time, but would they not latch on to World Cup matches?" he asked. "The recent T20 World Cup was also held in winter, prioritising the summer [for Australia's home bilateral season]. It was not the ideal scenario - T20 is a fast-paced game, how can you play it in winter? People will say that is not the case in Australia, but still, we need to prioritise World Cups."
"The ICC knows very well that there will be dew, so let's advance the game, and if we start at 11.30 am, the dew factor won't come into the game, and why not? Won't all cricket fans prioritise the World Cup and watch matches at 11.30?" Ashwin suggested that teams worldwide are looking at dew as a highly significant factor in shaping day-night games in India.
"ECB (England and Wales Cricket Board) recently invited applications for the analyst's position, and - I came to know this through some analysts I know - one of the important questions they asked was, 'How big a factor is dew in Indian conditions in white-ball cricket?' They are looking to bring in the best analytical tools possible ahead of the 2023 World Cup. They have asked all the pertinent questions, so you can see how crucial everyone in world cricket thinks the dew factor is in Indian conditions," concluded Ashwin. (ANI)
(This story has not been edited by Devdiscourse staff and is auto-generated from a syndicated feed.)