Emotional roller-coaster for Divyansh at Asian Games but he will come out stronger, says coach
---
PTI
|
New Delhi
|
Updated: 26-09-2023 12:12 IST | Created: 26-09-2023 12:02 IST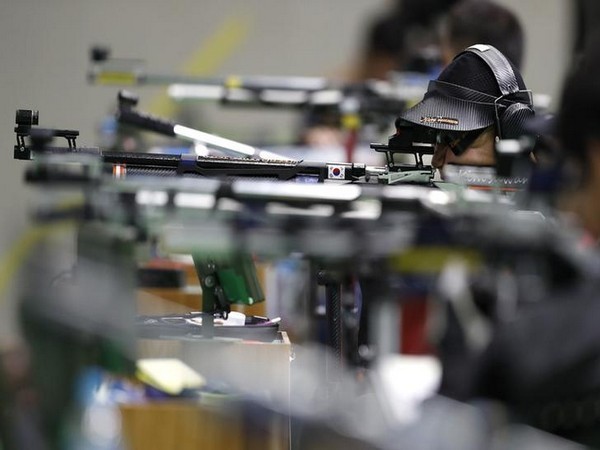 ---
Divyansh Singh Panwar would have gone through an entire gamut of emotions in the last two days of the Asian Games in Hangzhou.
If the 20-year-old was ecstatic following the 10m air rifle team gold on Monday, he looked distraught on Tuesday, after losing the 10m air rifle mixed team bronze to the South Korean team at the same venue -- and probably the same firing station.
Divyansh and Ramita Jindal lost a nerve-wracking bronze-medal contest as India went without a medal at the shooting range for the first time in three days.
Without taking anything away from the team gold, Divyansh's unimpressive performances in the individual event of late have put him on a sticky wicket, with a lot of people questioning his ability to handle pressure in big competitions.
A string of fine performances in 2019 was snapped by ordinary runs at the 2020 Tokyo Olympics, the World Championships, and now the loss of a sure-shot bronze medal in the mixed team event in the Chinese city.
But his coach, Deepak Dubey, says it is a ''minor setback'' for the tall Rajasthan marksman, who has been through much bigger challenges in life.
Dubey was told not to enrol the tall youngster in his shooting academy in Faridabad as his back was heavily arched when he came from Jaipur looking for a good institute.
''He had a heavily-arched back when he came to us in 2016... a banana back as we call it. And, holding a rifle would have put more pressure on his backbone, which could have caused a serious injury. ''He was put through rigorous yoga sessions, especially surya namaskar, and a posture which put less pressure on his back,'' Dubey told PTI on Tuesday.
The posture improved and Dvyansh became the backbone of the Indian 10m air rifle team, winning four World Cup gold and several other medals to become the world No.1 just before the Covid-19 pandemic wreaked havoc.
Such was his commitment to the sport that he never went back home during the Covid lockdowns and continued to train near his rented apartment, which he shared with three other shooters, in Surajkund.
Then just 17-year-old and ranked No.1 in the world, Divyansh turned the three-bedroom flat of his coach Dubey in Surajkund into an international-level 10m firing point.
The plan was to initially make a firing point in his shared flat but the configuration of the rooms didn't allow a clear look at the target 10 metres away.
Dubey volunteered to construct the range at his place. Luckily, the room configuration in his 3 BHK home was perfect.
''That was an extremely depressing period for Divyansh and we did some innovation. I emptied my wardrobe, went on Divyansh's bike and brought an Electronic Scoring Target. We installed it inside the closet. Finally, Divyansh got the 10m space required and also enough space to stand and shoot,'' added the coach.
Circumstances and situations again tested Divyansh just before the ISSF World Championships in Baku, Azerbaijan last month.
''Divyansh was asked to appear for his B.A (Hons) exams at Guru Nanak Dev University (GNDU) in Amritsar days before he was to board the flight for the World Championships. There was intense pressure on him but he managed both his academics and shooting,'' added Dubey.
Before the Tokyo Olympics, everyone in the shooing fraternity were confident Divyansh would win a medal but he suffered the biggest setback of his life.
''We were all confident of a medal because his performance was very high. But it didn't happen and it was a major setback for him.'' Does missing out on a mixed team bronze medal point to his struggles to cope with the mental pressure? ''There are no issues with his performance. It comes down to a combination and tuning with the coaches (accompanying the contingent). I do not know much about the combination of coaches there (Hangzhou) and how he is dealing with that.
''In shooting it is important how a coach dilutes the pressure on a shooter in those tough situations. Maybe, there has been a lack of coordination, otherwise he has emerged mentally very strong after the Tokyo Olympics setback,'' said Dubey.
''It was not easy to make a place in the team with so many youngsters around. He is one of the very few in the entire shooting contingent for the Tokyo Olympics who has made a comeback into the national squad. ''Saurabh Chaudhary, and Ela (Elavenil Valarivan) are still struggling to return to the mainstream. They are Divyansh's contemporaries.'' The coach felt the Asian Championships in Changwon, South Korea later this year could put Divyansh back into the ''zone''.
''His aim is to bag a quota place at the Asian Championships. The Asian Games is a kind of rehearsal for him because he will face even tougher competition there (Changwon). So this (competition in Hangzhou) would have prepared him for that.
''I feel his talent will help him overcome the disappointments. These are minor setbacks, which I feel are making him stronger. It's a learning process. ''He has come back every time he has been nudged aside. I hope a medal and a quota place in Changwon will give wings to his Olympic dreams.''
(This story has not been edited by Devdiscourse staff and is auto-generated from a syndicated feed.)